Powering data centres for a decade of growing demand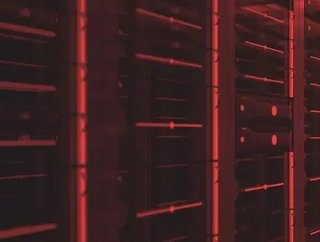 James Madden, ABB's Data Centre Sales Leader for Northern Europe, discusses how the supply chain can help support growing data centre power demands...
Current data centres are well suited for today's level of demand – but demand is constantly increasing. There are several reasons for this, including the rollout of 5G, the expansion of the Internet of Things (IoT) and the continued popularity of streaming services, cloud storage and cloud computing. While it's impossible to know precisely what demand will look like in the years ahead, it's clear that it will grow. To meet the needs of the future, we must begin creating infrastructure immediately. 
How will data demand affect power systems in data centres?
A recent study by RWTH Aachen University suggested that Germany's 5G rollout over the next five years may increase annual electricity demand from data centres by 3.5 terawatt-hours (TWh). However, 5G is only one variable in a complex equation. It is hard to predict future data use. A decade ago, few could have predicted the incredible role that streaming plays today – it now makes up more than half of all internet traffic, by some estimates. Therefore, data centre operators will need flexible, scalable and energy efficient power systems to cover large, unexpected developments.  
To achieve this, data centre operators are looking to new designs, such as standardised modular systems, which give them flexible building blocks. This pragmatic 'build as you grow' approach to scaling will allow operators to meet demand more efficiently and enable quick expansion to keep up with demand. 
What are you offering to help data centre operators achieve scalability and rapid deployment?
Suppliers are working hard to produce hardware such as prefabricated power modules mounted on skids. It is built from our off-the-shelf components such as switchgear, transformers, and UPS systems and can be transported easily and deployed on a plug-and-play basis. 
The challenge for the us in the supply chain is matching the speed of deployment and agility as operators plan for shorter build times. At ABB, we are responding by rolling out digitalisation in our own factories for rapid production. We are also encouraging data centre operators to partner with us from the concept stage so that we can help them with planning, total lifecycle management and smooth, rapid execution.  
Why are some operators choosing medium voltage infrastructure?
Modularity is only one approach to meeting future demand. Some large scale operators are also turning to medium voltage power distribution architectures rather than traditional low voltage systems. This helps to drive down energy demand – under the laws of physics, medium voltage systems provide better energy efficiency than low voltage. 
Therefore, we're seeing demand for medium voltage systems, including battery energy storage that can serve a dual purpose of data centre UPS and energy storage for demand-side response (DSR) schemes. We're working with customers to ensure they have reliability, efficiency and 24-hour availability. 
How can data centres benefit from digitalisation?
Digitalisation is another tactic toward operational efficiency. However, the level of adoption varies widely across data centres, depending on their preferences. 
A modern Data Centre Infrastructure Management (DCIM) system can provide operators with continuous updates on the performance and power consumption of their facilities. This provides a greater understanding of demand and performance. It can help to keep power demand down. For example, automatic load shedding can keep consumption below the peak half-hour consumption limit applied by the local distribution utility, therefore avoiding penalty tariffs.  
Digitalisation is also helpful for multi-tenancy data centres. These often power Software as a Service (SaaS) and Infrastructure as a Service (IaaS) applications and need to be able to respond rapidly to changing demand. For operators of these sites, access to data from a DCIM will make informed decision-making straightforward. 
How are you helping to improve performance for data centres?
The important thing is to make technologies modular, more compact and more efficient. Take the ABB Megaflex UPS, for example. It is up to 45% smaller compared to existing systems while still providing 1,500 kW for large facilities. 
However, we also understand that some things won't change in the 2020s. We know that operators will remain keenly focused on reliability and Total Cost of Ownership rather than worrying about up-front expense. For that reason, we're continuing to focus on providing long-term savings through more energy-efficient technology, digitalisation and automation. This will help help data centre operators meet demand in the years ahead, whatever it may be.