Pushing the limits of data centre efficiency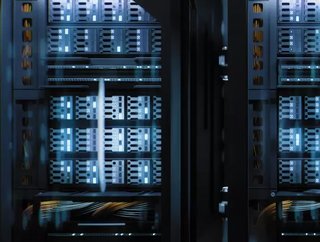 As data centre PUE scores get lower, designers are fighting harder for smaller gains.
Data centre power usage effectiveness (PUE) scores have remained relatively stagnant for the past decade, as diminishing returns make it harder and harder to squeeze more efficiency out of a facility. 
Back in 2008, Google's earliest hyperscale facilities were running at average PUEs of around 1.21 more than a decade ago. Microsoft was hitting PUE scores of 1.22 that same year. In 2021, Google's global data centre footprint regularly hits annual average PUEs of 1.1, with its hyperscale facility in Quilicura, Chile, reporting an annual PUE for the past 12 months of 1.08 - meaning that virtually all but a fraction of the power consumed by those sites was being used power IT equipment, as opposed to lighting, cooling, and security systems.  
Those figures are well below the current Uptime Institute's estimated industry average of 1.58, even though that average itself hads fallen from 1.8 several years ago. However, as data centre operators (hyperscalers in particular) start to push their designs to the very limits of what can physically be achieved in terms of efficiency, the trends that drove them to these lengths - essentially cost, sustainability, and the rising densities and power demands of modern chips - where can they possibly go from here? 
"Data centres are navigating a period of conflicting demand. On one hand, the race to net- zero carbon emissions is intensifying, while on the other hand, we are seeing a rapid digital acceleration, the vast proliferation of smart devices and an upward surge in data demand," explains Brian Johnson, Data Centre Segment Head at Swedish-Swiss power, electronics, automation, and robotics conglomerate ABB. He explains that, even as data centres eke every last drop of efficiency they can from their designs in the name of both cost efficiency and compliance with sustainability goals, the demand isn't going anywhere but up. 
"The total installed base of Internet of Things (IoT) connected devices worldwide is projected to amount to 30.9bn units by 2025, a sharp jump from the 13.8bn units that are expected in 2021," Johnson notes. And that's just one sector. Across the board, trends ranging from the growing adoption of 5G, the remote work revolution brought on by COVID-19, the digitalisation of emerging markets and the subsequent growth of the edge, as well as increased adoption of high workload intensity technologies like artificial intelligence (AI) and machine learning (ML), are all eating into efficiency gains that have nowhere left to go. 
To illustrate "just how energy- efficient data processing has become, imagine that if the airline industry was able to demonstrate the same level of efficiency, a typical 747 passenger plane would be able to fly from New York to London on just 2.8 litres of fuel in around eight minutes," says Johnson. 
And yet, the need for more sustainable design, both in terms of PUE and water usage effectiveness (WUE) - an area where hyperscalers, in particular, have been increasingly criticised for their monumental consumption and the subsequent impact on local water reserves in drought-stricken regions like the American Southeast, and increased capacity continues to grow. Data centre operators need to find ever more innovative ways to be efficient at the bleeding edge. 
VIRTUS Data Centres: Power, Cooling, and Water 
We caught up with Darren Watkins, managing director for VIRTUS Data Centres, to get more insight into how operators can holistically approach the goals of lowering energy and water consumption in an increasingly data-dense world. 
"Power and cooling account for much of the operating costs of a data centre, and as such, they are a crucial consideration for efficiency and performance. However, whilst a laser focus on sustainability is absolutely key to the future of the data centre industry, it is not new," he explains. "For a long time, we have recognised the need to produce more efficient data centres with lower and lower PUE and WUE designs." 
Based in the UK, VIRTUS owns and operates 11 data centres across four campuses in the north and west of London - a footprint that currently comprises over 178 MW of power in over 77,000 square metres of data centre space. "We strive to produce a 1.0x PUE and achieve varying PUE's across our estate," says Watkins, adding that all of VIRTUS' sites have managed to exceed industry averages. Most new builds, he notes, fall "between 1.2x and 1.4x." 
Cooling is one of the areas where VIRTUS has been leading the UK market for a number of years. "We had our first liquid- cooled customer racks back in 2015, but there are also key design elements with regards to air flow management, too," says Watkins. VIRTUS has been operating its LONDON2 facility (certified to UTI Tier III) using exclusively indirect evaporative cooling technology since 2014. They were the first wholesale data centre in the UK to cool a data centre in this manner. "This produces better PUE statistics in comparison to traditional HVAC systems," says Watkins, who adds that VIRTUS is continually exploring new technologies that may produce even better results, including direct-to-chip liquid cooling, which he explains "can offer some of the lowest PUEs possible, as the temperature at which they operate means that no mechanical or adiabatic cooling would be required." 
Watkins also argues that more powerful technologies and their impact on power consumption may not have the direct causational effect that you'd initially expect. "More compute power may seem like it will result in significantly more power usage, but in fact, as it uses and produces higher temperatures, in practice this leads to greater efficiency - not only in PUE but also in other resources," Watkins explains. "Higher powered compute often uses greater intelligence in its software, so there is an opportunity to innovate further to lower the PUE even more. In the future, it may even mean that this kind of software could enable the removal of generators or UPS systems completely." 
The Holistic Approach
The fact that the data centre industry is, in more and more places, essentially maxing out its efficiency when it comes to PUE may not actually be a bad thing. Obviously, lower PUE scores are better for the environment (not to mention everyone's bottom line), but the loss of ultra-low PUE as a differentiator between data centres focused on sustainability may have the effect of pushing operators to look elsewhere for ways to outshine their peers in terms of efficiency and green innovations. Watkins explains that "We continue to innovate but also to broaden our view of the data centre with regards to sustainability, from the carbon impact of the physical construction of the buildings, right through to how we use natural resources such as rainwater harvesting, aquifers to access natural water resources, and even living walls on the exterior of our data centres." 
Whether it's embracing liquid cooling (using water or dielectric fluids), building aquifers, returning waste heat to the local utility grid, the industry's near-exhaustion of PUE efficiency gains is pushing more and more operators to look at the bigger picture. 
"The data centre market is no stranger to energy efficiency strategies, and in recent years has led by example in the mission- critical arena," Johnson reflects. "Strides have been made, and the sector has laid the groundwork to continue on a greener growth path."