At the Rugged Edge of Innovation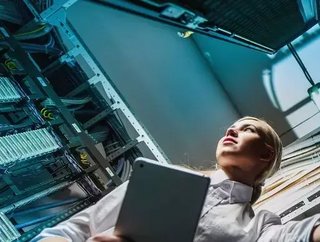 Marc Garner, VP of Schneider Electric's Secure Power Division, talks ruggedized micro data centres and the role they have to play at the network's e...
The ways in which data is generated, and the role that it plays, are changing. As artificial intelligence (AI), 5G and the rapidly-expanding internet of things (IoT) unlock new applications, they also place greater demand on the digital infrastructure that supports them to manage exponentially larger datasets with lower latency than ever before. 
Advancements like self-driving cars, fleets of drones, and autonomous industrial robots will need to be in constant, seamless, near-instantaneous contact with the networks that allow them to function effectively and safely. To support these kinds of applications, computing and data storage is increasingly being moved from the network's core (think: AWS hyperscale facility with more than 50MW of capacity) to the edge (think: well, we'll get to that in a moment). 
While the data centre industry is undeniably marching with speed and purpose towards an era of massive, hyperscale campuses, these huge centralised facilities simply can't handle the enormous groundswell in demand for ultra low latency, ultra localised data centre infrastructure that supports growing need for data centre infrastructure at the edge. 
A centralised hyperscale data centre used to host public cloud services, for example, is a hermetically sealed, perfectly controlled environment. Data centre operators control the cores of their network and can ensure that factors like temperature and humidity are carefully managed. Likewise, large data centres have sizable backup generators, multiple points of redundancy connecting them to the grid, and usually an impressive layer of physical security. 
By contrast, the edge of a network can, theoretically, be anywhere - a building site, a hilltop in Kazakhstan, even a satellite in low Earth orbit. How on (or off) Earth do you run a data centre in such an environment? 
Simple. You ruggedize it.
"Ruggedized micro data centres are designed and built to protect the users mission-critical infrastructure, both within harsh indoor and outdoor environments," explains , VP of Schneider Electric's Secure Power Division in the UK. Garner oversees Schneider's industry-leading line of ruggedized micro mobile data centres, the EcoStruxure Micro Data Center R-Series. The line was launched in late 2020 and is already solving problems from the high street to high-risk warzones. "With digital transformation demands accelerating at a rapid pace, the types and designs of micro data centres are also quickly evolving," Garner adds.  
Schneider Electric's pre-fabricated micro data centre installed at the
The diverse array of challenges that a micro edge data centre can face present some interesting design challenges, including the need for standardisation and integration, a higher degree of physical security and resiliency, critical space savings, and remote management, servicing and maintenance.  
"Deploying mission critical IT equipment in extreme environments where servers, storage and networking have never previously existed can be extremely challenging," Garner explains. Dust, harsh temperatures and a lack of onsite technical expertise all conspire to mean that the facilities need to be as modular and insulated from the outside world as possible, meaning that physical security - delivered using cameras that monitor the local environment, shock packaging and sealed off rack units - and uninterrupted remote monitoring are both high priorities. "Many organisations using micro data centres will find it's physically impossible to have skilled service personnel permanently on site at every location, which means having the ability to utilize a remote monitoring solution, and gain data driven insights from anywhere, at any time is essential," says Garner. 
"Applications at the network edge are business and mission-critical, therefore downtime can have major implications for loss of data and revenue. To ensure uptime, edge computing systems are standardised, pre-configured and pre-tested prior to deployment, offering predictable and consistent performance, which is crucial if the user is deploying IT across multiple distributed locations."    
Schneider Electric: Ruggedizing the Edge
The number of applications for micro mobile data centres capable of operating anywhere at any time are only on the rise. Garner explains just a few of the avenues that Schneider Electric is pursuing. 
Retail
"For organisations working within the retail sector, Schneider Electric has developed a first-of-its-kind EcoStruxure Micro Data Centre in a 6U wall mount model, designed to support large edge servers in a low-profile cabinet that maximises floor space. Shipped fully integrated and ready to deploy, this certified and pre-integrated solution provides users with a complete IT solution within a secure enclosure, increases uptime and protection for business-critical retail applications."
HPC
"To support high performance computing (HPC) applications at the edge, we've also developed the industry's first liquid-cooled micro data centre in partnership with Iceotope and Avnet. Sealed at the chassis level and including Lenovo servers, the new solution enables GPU-intensive artificial intelligence (AI), machine learning (ML), and HPC workloads to be deployed in close proximity to the location of data generation and use, regardless of how harsh the environment is."
Industrial environments
"To support the convergence of IT and OT in industrial and manufacturing environments Schneider Electric has also created a range of pre-integrated industrial edge reference designs, co-developed with AVEVA, Lenovo and . A great example of the benefits of micro data centres in industrial environments is Schneider Electric's 5G-test site at its Le Vaudreuil factory in France. 
"Here we are piloting a digital transformation solution with and the trials use our EcoStruxure Micro Data Centre solutions to support two use cases: augmented reality (AR) for maintenance activities and the implementation of a telepresence robot for remote visits." 
The Sagrada Família, where Schneider's micro edge data centres help to monitor the visits of millions of tourists every year - Getty Images
Customised outdoor environments
"Finally, for ruggedized outdoor environments, a great example of our micro data centre solutions is at the world-famous , a UNESCO World Heritage Site. The custom and pre-integrated micro data centre enables site operators to manage the church's security and effectively control the millions of visitors that come to visit each year. 
Furthermore, due to the on-going construction at the basilica, the micro data centre was designed for durability and security, with electrical, IT and mechanical infrastructure that can be disconnected and moved when necessary, ensuring that construction and tourist visits can continue, uninterrupted."