Schneider Electric launches new micro data centre line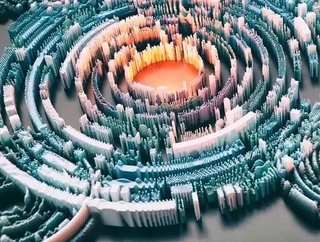 The new R-series EcoStruxure micro data centres are designed for rugged, indoor environments...
, has announced the expansion of its IP and NEMA rated EcoStruxure for rugged indoor environments.
The enterprise, which provides digital solutions for efficiency and sustainability, has developed the IoT-enabled, micro data centre platform to be plug-and-play, with open, interoperable architecture. The equipment works in several environments, including homes, buildings, factories, warehouses and data centres.
Industrial data
Micro data centres are small, containerised data centre architectures created for computer workloads that don't require traditional facilities. The sizes can vary from rack to container, and a micro data centre can house four servers in a single 19-inch rack. 
Data centres that are "ruggedised" are used in harsh environments where they can resist knocks, bumps and atmospheric changes. According to Schneider Electric, EcoStruxure can withstand harsh indoor environments and applications that contain high levels of dust, moisture, and wide temperature variations.
The solution provides pre-packaged, enclosed rack systems that include power, cooling, security, and management. They save companies up to 40% in field engineering costs, get systems to market 20% faster through AI and machine learning automation, and lower maintenance expenses by 7%. 
The micro data centres also utilise existing infrastructure and can lower capital expenses by 42% over a traditional build. 
Industry demands
According to a recent report by , the surge of new technologies, from 5G and IoT to artificial intelligence, means the demand for computing and data needed near the point of use, is rising. Small data centre demand is predicted to grow exponentially from 2022.
Industrial operators are using Industry 4.0 technologies to increase productivity, safety, and automation. Micro data centres are therefore being used on-site to address everything from the convergence of IT and OT to the enabling of IIoT applications.
EcoStruxure's platform, which is equipped with security features that allow it to be operational in unsecured locations, is specially designed for industrial use.
The hardware can be managed remotely by Schneider Electric's portfolio of software and services in locations where on-site IT staff are limited or unavailable. The open, vendor-agnostic platform gives power and flexibility to users to manage critical infrastructure on their own, with a partner, or Schneider Electric's service engineers.
, Vice President Offer Management, Rack & Edge Systems, Energy Management, Schneider Electric, said; "Advanced automation technologies come with significant cost-saving, safety, and productivity benefits, but to reap the benefits, IT must be located closer to the end point — in spaces that weren't built with IT in mind."
Plagne explained; "To ensure reliability of IT networks on the factory floor, we are introducing the new IP and NEMA rated R-Series EcoStruxure Micro Data Centre. These micro data centres provide a solution that's simple-to-deploy and simple-to-manage for IT and industrial channels and for end users like manufacturers and distributors."