Schneider Electric ranks first for corporate sustainability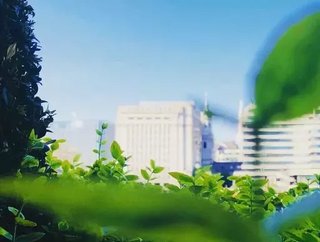 The German power and energy management solutions company has ranked first in the world for sustainable practice on Corporate Knights' global 100 list...
, the german power and energy management firm, has been recognised by canadian research company as the leading organisation on its annual corporate sustainability index.
This is Schneider's first year at number one on the Corporate Knights list, jumping up from its position at number 29 last year. 
According to a , the ranking represents "an important external recognition of Schneider Electric's early and sustained commitment to ESG issues." 
The company for the colocation industry, as well as a host of cooling and environment control equipment, consulting services and products designed for edge facilities. 
Schneider Electric is kicking off 2021 with the launch of the next stage of the company's Schneider Sustainability Impact (SSI) program. Between this year and 2025, the program will see Schneider Electric dramatically increase its existing sustainability targets, which are in line with the United Nations' 17 sustainable development goals.
Between 2018 and 2020, the previous stage of the Schneider Sustainability Impact program delivered several key achievements in support of five ESG "megatrends" prioritised by the company: Climate, Circular Economy, Health & Equity, Ethics, and Development. 
Some of the achievements made in response to these trends included reaching an 80% renewable energy mix across the company's portfolio, a 120,000 metric ton reduction in landfill waste, and 400,000 under-priviledged people around the world receiving training in energy management. 
In the run up to 2025, Schneider claims it has set 11 concrete sustainability targets to further underpin its commitments. 
"The core of our strategy is to build a sustainable business and company. Customers, employees, partners and investors have never been more focused on ESG considerations than they are now. Schneider has long embraced those issues, and we keep raising the bar for ourselves, and for our customers and partners," says Jean-Pascal Tricoire, Schneider Electric's Chairman and Chief Executive Officer. 
"When we introduced our first sustainability barometer in 2005, we were an early adopter of ESG matters. But ESG commitments cannot just be a one-off, and we have reinforced ours every three years. All of us – companies, governments, individuals – can contribute to make the world greener and more inclusive. Our new commitments define the next steps of our contribution."