SEA: does data centre growth equal sustainability?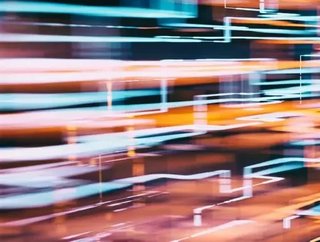 South East Asia looks set to become the next data centre hotspot, but the region is in danger of falling behind on sustainable practices...
Industry experts believe South East Asia is becoming one of the fastest-growing data centre hubs globally, with providers keen to fulfil demands expected by tech-centric enterprises.
Data supplied by Cushman & Wakefield, a global commercial real estate services firm, suggests the market could be worth US$3.4 billion by 2024.
But while other regions are focussing on the sustainability of facilities, the Asia-Pacific (APAC) region's environmental policies remain a work in progress. 
According to a survey carried out by , Asia Pacific's leading media organisation on sustainable development, 66% of respondents said greater sustainability and energy efficiency were important considerations when selecting data centre providers. 
However, the report, which involved 208 digital reality enterprises across Indonesia, Malaysia and Singapore, also found that a lack of environmental awareness, capital, and cooperation from stakeholders is obstructing an industry-wide drive to create sustainable data facilities. Those concerns were also considered less important than reliability, security, cost-effectiveness, scalability, and network connectivity.
Sustainability
The findings are at odds with other sectors of the industry that are investing heavily in sustainability. Leading tech companies including Google, Apple, Facebook and Microsoft, are all ensuring their latest facilities comply with international climate agreements that utilise low-cost renewable energy, natural cooling systems and have low to zero-emissions targets.
Cooling systems require an estimated 40% of the total power required to run a data centre effectively. Many companies choose facilities in colder climates for this exact reason. Energy-efficient cooling technologies and processes like liquid cooling represent an important opportunity for data centre providers to lower energy use and expense.
Increasingly, clients globally are demanding higher standards of sustainability, with ambitious carbon-neutral footprints as more advanced energy-efficient technology is developed. Data showed 89% of respondents believed sustainability would be an essential consideration when selecting data centre services in 2025.
, managing director of Eco-Business, which conducted the study on behalf of Digital Realty, explained, "Southeast Asia is home to some of the fastest-growing economies in the world, and its rapid development will accelerate the demand for data services."
She added, "Against this backdrop, it is crucial that data centre providers find a way to meet this need while ensuring they are playing a part in helping countries meet their climate targets," said Cheam.
Digital Realty's senior director of sustainability, Aaron Binkley, agreed, commenting, "It is encouraging to see that most customers in the region view sustainability as a key consideration when choosing a data centre provider. We believe cooling technology will be a game-changer for data centres, especially in Southeast Asia's tropical climate."