Singapore issues data centre construction moratorium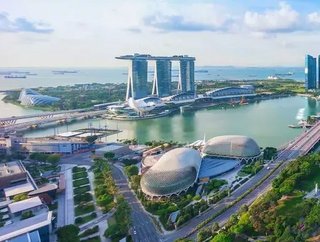 The country has frozen all data centre construction amid high demand in response to sustainability concerns...
Singapore's government has put all data centre build projects on hold as it struggles to find a solution to sustainability issues and a shortage of land.
A moratorium on constructing new data centres was initially "implicitly imposed" early last year during a closed-door. The island nation's decision is also triggering a rise in short-term rental rates.
The move comes just as the demand for data centre facilities is growing in SEA, with experts predicting the market on its current trajectory, could be worth $3.4 bn by 2024.
Industry forecasts suggest South East Asia is becoming one of the fastest-growing data centre hubs globally, with providers keen to fulfil demands expected by technology-centric enterprises.
However, Singapore's land mass shortage, and an international expectation of sustainability in data centre construction and management, are preventing the country from expanding its data centre sector. 
According to a survey carried out by , Asia Pacific's leading media organisation on sustainable development enterprises across Indonesia, Malaysia and Singapore, revealed that a lack of environmental awareness, capital, and cooperation from stakeholders is obstructing an industry-wide drive to create sustainable data facilities. 
Sustainability concerns were considered less essential than reliability, security, cost-effectiveness, scalability, and network connectivity.
Land shortage
With 50% of the world's data centres ranging in size from 5,000 to 50,000 square feet and compliance requiring the facilities are built in a single-story format, Singapore has been forced to rethink its data centre building projects.  
But engineers are already working on a solution. , a Singapore-based service provider with core businesses in offshore and marine, infrastructure and property, signed a memorandum of understanding with Australia's Toll Group in April to study the feasibility of a floating data centre. Keppel, which is known for its work on offshore oil rigs, is .
Singapore has an estimated 193km of environmentally stable coastline. Furthermore, the naturally cold seawater could be used as part of the data centre cooling systems, helping to create far more sustainable development.
Data centre cooling systems traditionally use an estimated 40% to 55% of the total power required to run a data centre. Energy-efficient cooling technologies, therefore, represent an essential opportunity for data centre providers to lower energy use and expense.
Microsoft is also in the process of investigating underwater data storage possibilities with its , a long-term trial that is determining the viability of subsea data centres. The have been encouraging. 
Renewable energy
In another bid to cut Singapore's carbon footprint, the country could soon be importing electricity from neighbouring Malaysia as part of a long-term initiative to increase clean energy consumption. 
Malaysia's plans for clean energy include using solar and biomass to grow its renewable share from around 1% to 20% by 2025. Its grid is already connected to Singapore.
With data centres consuming an average of 1% of the developed world's total energy output, the deal could signal a new phase of sustainability for Singapore's data centre industry.
, COE of Keppel Data Centres said, "We are pleased to harness the diverse capabilities of the Keppel Group to explore the development of [floating data centres] as part of our suite of solutions for sustainable urbanisation."
He explained, "We see great potential in floating data centres as a commercially viable and attractive innovation that conserves land, water and energy, compared to traditional land-based data centres. Our floating data centre concept will feature a modular design, which can be scaled up quickly according to customers' demand. Fabrication of floating data centres can be done quickly and cost-effectively in controlled environments such as Keppel Offshore and Marine's yards and deployed in a 'plug-and-play' manner. This greatly reduces the construction-related carbon footprint of data centres, as well as the development costs and speed to market."
Meng added, "Given the modular design, new floating data centre modules can be readily developed and deployed to replace the older ones, while the older floating data centre modules can be recycled for deployment in other locations, thus contributing to the circular economy."