Switch only colocation data centre operator in SEIA top 10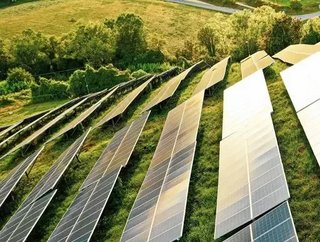 With 179MW of installed photovoltaic capacity, Switch has placed seventh in the SEIA's annual rankings of US companies by solar adoption...
In its latest report on solar power adoption by leading US companies, the Solar Energy Industries Association (SEIA) has for photovoltaic power capacity. The SEIA report, entitled is an annual measurement of the US' progress adopting renewable solar power. 
"The world's most recognizable brands are walking the walk when it comes to their clean energy commitments," said . "Businesses are choosing solar energy because it can significantly curb their energy costs and add predictability during these uncertain times. We expect that the corporate sector will make greater investment in solar as businesses make and follow through on clean energy commitments to address the climate crisis."
While Apple, Google and Facebook were also present in the top 10 (along with Walmart, Target and Amazon) Switch is the only dedicated colocation company to have made it onto the list. 
Switch operates some of the largest and most technologically advanced data centres in the world from its headquarters in Las Vegas, Nevada. According to the SEIA's report, the company has a total installed capacity of 179MW of solar power. 
In 2016, Switch began construction of two solar power stations in Las Vegas, Nevada with a combined 179MW of capacity. In combination, , the two facilities have the ability to power all Switch data centers with 100% renewable energy, remove the equivalent of 50,000 cars off the road, and eliminate 265,000 carbon tons of emission from the environment.
"It is an honour to again be named as one of the Top 10 industry-leading, global technology companies and the only colocation data centre technology ecosystem in the world on the Solar Energy Industries Association's Solar Means Business list," said  
"This acknowledgement affirms and further cements Switch's position as a leader in sustainability, which tremendously benefits our customers, the communities where we operate and our planet."  
According to both the SEIA and Greenpeace, Switch leads the colocation industry in terms of balancing sustainability with hyperscale infrastructure in an industry which is responsible for massive carbon emissions each year.