Texas data centres keep the lights on amid Storm Uri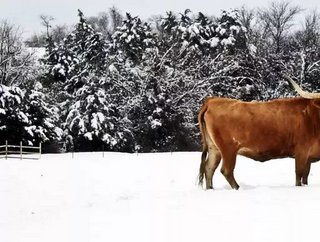 Digital Realty and QTS have remained operational throughout the current storm emergency in Texas, which has already left millions without power...
Severe winter storms are affecting millions across Texas and Oklahoma, with both states currently experiencing some of the most prolonged periods of sub-zero temperatures in their history.
In Texas, 20 people have already died from the cold, and Storm Uri has wreaked havoc with the state's utilities. Nearly half of the residents of Texas do not have access to clean running water, with severe rationing taking place across cities like Kyle, where officials stated that clean water should "only be used to sustain life at this point."
Widespread power outages have swept across the state in the past few days, with as many as 2mn people being left without power on Monday. Although service is slowly being restored over the week, hundreds of thousands are still in the dark. 
On Wednesday, grid disruption in the city of Austin brought the city's data centre offline, and other operators throughout the region have reported being affected. 
Keeping the lights on
Many operators in this area, including hyperscaler Digital Realty - which recently relocated its global headquarters - Equinix and QTS, have managed to maintain their services during the past week, using backup generators to weather the storm.  
On Wednesday, QTS President and CEO Chad Williams said that, "We're keeping our people safe and keeping our customers engaged and getting through this together."
Erich Sanchack, Executive Vice President for Operations at Digital Realty, , saying that "Despite the extremely challenging weather conditions in Texas, Digital Realty has maintained operations for our data centre customers in Dallas, Houston and Austin. We have successfully transferred some loads to onsite generator power, while maintaining 100% uptime for critical and essential digital services as per our designs. By running generators at select sites, we have also been able to help reduce the overall power load on the ERCOT grid system." 
Digital Realty's own supplies of backup diesel fuel are so well stocked that the company has been distributing it to other operators in the state in order to help keep the lights on. 
"We have provided support by redirecting fuel supplies to other customers in Texas who have data center capacity outside the Digital Realty portfolio of properties," added Sanchack, noting that, "From a community outreach perspective, Digital Realty has also offered up the use of one of our data centre spaces in Lewisville, TX to provide potential overflow facilities to the city for families who lack access to power and heat."