VIRTUS: Experience matters most when choosing a DC partner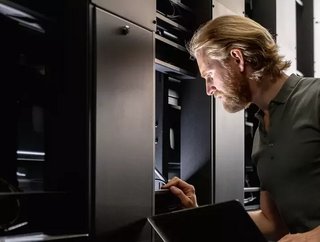 Darren Watkins, Managing Director for VIRTUS Data Centres, breaks down what to look for in a data centre partner, and why experience matters most.
With lengthy lockdowns to contain the spread of the COVID-19 virus, it's no surprise that internet traffic in 2020 increased substantially. In March, internet service providers (ISPs) in EMEA reported varying rates of traffic growth ranging from 35% to as much as 90%. Connectivity became critical for health, education and business continuity, putting the capacity and the resilience of broadband and data storage infrastructures under the spotlight like never before. We have even seen data centre operators categorised as essential workers, and witnessed debate about whether all data centres should be classed as Critical National Infrastructure.
This reliance on digital technology means that data centres are now reaching the boardroom agenda. Organisations of all sizes are looking for data centre partners that can be trusted to deliver robust, efficient, scalable facilities and cope with any situation.
Reliability is key
Against the backdrop of an uncertain and fast-changing economic landscape, the ability to cope with any situation, and to flex and scale with demand, is critical. Businesses must ensure they choose a data centre partner that is able to deliver consistency in product and service, with guaranteed service uptime and robust and comprehensive disaster recovery processes and procedures.
While there are plenty of new builds and new names in the market, it's knowing what really works that makes the critical difference. Only the most experienced providers can take learnings from years of design, builds and continued innovation and use them to deliver a robust, reliable and flexible solution today.
Meeting the capacity challenge
The lengthy pandemic lockdowns meant that for many 2020 was the year of remote working. But recent research suggests that the trend is here to stay as businesses recognise the productivity and wellbeing benefits it's brought to some workforces. By 2025, an estimated 70% of the workforce will be working remotely at least five days a month. 
The consequence is that all of this extra online traffic puts intense pressure on the infrastructure - security, servers, storage and network - of any organisation. IT departments need to deploy more forward-looking capacity management if they are to proactively meet their current and future needs. Ultimately, this means selecting a data centre partner that can provide enough capacity for the digital world and its demands, and adapt and flex to their customers' constantly changing needs.  
Building a green future from the ground up
Unfortunately, due to the nature of data centres and customer requirements, the industry is power intensive, and that the impetus to make the industry sustainable is pressing. But are providers as green as they promise?
The most obvious place to start is in the green credentials of the building itself. BREEAM (Building Research Establishment Environmental Assessment Method) standards look at the green credentials of commercial buildings, verifying their performance and comparing them against sustainability benchmarks. Many providers also employ a modular build methodology to deploy capacity only as and when required, to reduce unnecessary energy consumed. 
Looking at plant management, the most experienced providers are harnessing many technologies and methodologies which can be deployed to drive efficiency such as highly efficient Uninterrupted Power Supply (UPS), where unused capacity can "hibernate" to reduce electrical losses. Ground and air source heat pumps are also being installed, along with renewable energy use and local energy generation, making use of clean, naturally available resources. 
In assessing providers' sustainability promises, experience is once again crucial. It's the data centre providers with proven track records in setting and achieving sustainability targets, whilst simultaneously delivering on customer demands that are best placed to provide the service needed today. 
                                                                                                               ---
As we move through an extended period of post-pandemic uncertainty, we're more reliant on digital infrastructure than ever before. The relationship between customers and their data centre partner is crucial, and an expert provider that can prove its credentials based on past experience – is now a business-critical decision. While there is plenty to consider when it comes to choosing a partner – from location, reach, connectivity reliability and so much more - experience must be a key deciding factor