Will floating solar end Singapore's data centre moratorium?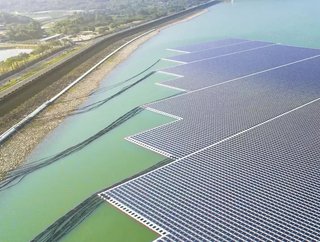 With Sunseap set to build a 2.2 GW, 1,600 hectare floating solar farm, Singapore's data centre moratorium might be nearing its end.
Singapore might have found the solution to its data centre industry woes. Currently, the city state is coming up on its third year in the grips of a state-sanctioned data centre moratorium, which has frozen all new builds within the city due to (warranted) sustainability concerns. 
The Singaporean government has set itself ambitious targets for cutting carbon emissions in line with the science-based targets laid out in the Paris Climate Agreement. Reducing any country's emissions enough to limit the global temperature increase in this century to 2 degrees Celsius above pre industrial levels, while pursuing the means to limit the increase to 1.5 degrees, is no mean feat. 
For Singapore, which suffers from a dearth of available land, a lack of access to renewable energy sources (more on that in a minute), and a highly industrialised economy, that prospect is even more daunting. The country's Prime Minister, Lee Hsien Loong, warned earlier this year that protecting the country against floodwaters, rising sea levels, and other symptoms of the climate crisis would be a nigh-Herculean task, potentially costing upwards of SG$100bn (US$75bn) over the next century. 
The country has also kicked off its sustainability ambitions from the back foot. Despite accounting for just 0.0005% of the world's total land, Singapore generates 0.11% of global emissions, thanks in no small part to a mature (some say oversubscribed) data centre industry. 
So, in response to increased urgency for climate action, and the immense amount of electricity consumed in the city by data centres (Iron Mountain claims there are more than 60 data centres in Singapore with a combined capacity of 357 MW) the government slapped a ban on all new data centre construction while it tried to figure out a way forward that doesn't set its green goals back even further. 
Solar on the Waves 
Now, it appears as though the country's data centre sector might have found an answer to Singapore's renewable energy woes. 
As it stands, Singapore is poorly situated to take advantage of wind, geothermal, or tidal power. The climate is decently suited to solar generation, but with just 278 square miles of already heavily built-up land to play with, there's not enough room for a solar power project at the scale Singapore would need to be consequential. 
Until now, that is. 
Last week, Reuters reported that Sunseap, a Singaporean energy company, had announced plans to build a gargantuan solar energy generation facility floating on the water near the Indonesian city of Batam. 
On Tuesday, Data Center Dynamics broke the story that Sunseap has officially signed a memorandum of understanding (MoU) with the Badan Pengusahaan Batam, a local government authority. The MoU lays out plans for Sunseap to invest $2bn into the construction of a 1,600 hectare photovoltaic system floating on top of the largest reservoir in Indonesia's Batam Island.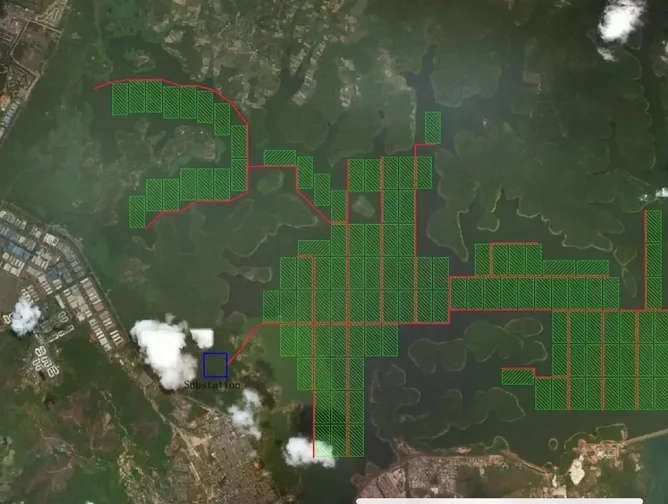 Located just 50km from Singapore, the floating solar field will produce more than 2,600 gigawatt-hours of electricity per year, potentially offsetting over 1.8mn metric tons of carbon a year - the equivalent of removing 400,000 cars from the road every 12 months. When completed, the project will be the biggest solar farm in the world.
When completed, Sunseap says that the farm will serve the local city of Batam with renewable energy, but will export a significant portion to Singapore. 
An extra few thousand Gigawatt hours of green power every year could go a long way towards convincing the SIngaporean government that, in some measure, reopening the country's data centre industry is a possible next step. Elsewhere in the world, however, data centres have come under fire for the degree to which they consume a country's renewable energy reserves, including in Ireland, where a proposed bill is currently looking to ban all new data centre builds in the country due to the degree to which data centres consume all the available renewable energy in the Dublin area, setting Ireland back from achieving its own sustainability objectives. 
Construction at the Batam floating solar park is scheduled to begin in 2022, with the project slated for completion in 2024.