By 2030, IBM will reskill 30mn people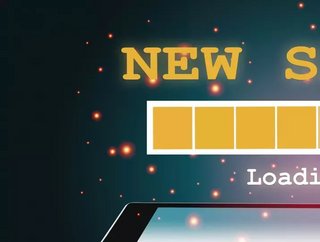 Through 170 new partnerships and programme expansions in over 30 countries, IBM will reskill 30mn people by 2030
IBM has promised to provide 30mn people with the technology skills needed for the future job market. 
Founded in 1911, the tech titan IBM is headquartered in New York City and has a revenue of $77bn. 
In the UK, IBM announced that the London-based Ada Lovelace High School has joined IBM's P-TECH programme. The programme was created a decade ago, to bridge the high-tech skills gap through small hands-on and virtual lessons. Students at the school will benefit from lessons on: 
Cybersecurity

Artificial intelligence 

Cloud computing
Cloud computing skills included in IBM's reskill plan
In what is known as Moore's Law, every 18 months, computer processing speed doubles. 
Technology is advancing faster than humans can keep up with it and employers are faced with the difficulty of having state-of-the-art technology and employees who don't understand how to use it. 
According to the World Economic Forum:
Closing the global digital skills gap could add US$11.5tn to global GDP by 2028

The UK digital skills shortage is costing organisations up to £6.3bn
IBM's programmes range from technical education for teens on cloud computing at public schools to paid internships at IBM in cybersecurity. Education and work-place training must keep up with market demands and technology progress - and IBM has come to the rescue. 
Tech talent must be nurtured 
Talent is everywhere, but training opportunities are not, which is something Arvind Krishna, IBM Chairman and CEO, is keen to address.
"We must take big and bold steps to expand access to digital skills and employment opportunities so that more people – regardless of their background – can take advantage of the digital economy", said Krishna. "Today, IBM commits to providing 30mn people with new skills by 2030. This will:
Help democratise opportunity

Fill the growing skills gap

Give new generations of workers the tools they need to build a better future for themselves and society."
Martin Sundblad, Research Manager and Co-Lead of European Skills Practice at IDC, feels that the IBM programme has the size and reach to support the transition.
"The digital transformation has come to a point where it reaches into all processes, functions and job roles across enterprises and organisations, and the need for training becomes imperative for societies to adapt", said Sundblad. "Digital skills development, albeit in different scale and form, is now required throughout the education system, in most business functions, and within the IT professional community in order not to jeopardise the investments made."
Staff at Ada Lovelace High School are excited for the future. 
"We are delighted to be working with IBM on programmes to prepare students to be super-employable in an increasingly digital workplace", said Dame Alice Hudson, Executive Headteacher of the Twyford Academies Trust, which includes Ada Lovelace High School. "We share IBM's vision of challenging young people to be agile and creative in applying skills to the job roles and challenges of the future."
The Chief Executive of IBM UK and Ireland, Sreeram Visvanathan, is dedicated to nurturing the next generation of tech talent.
"The UK has a tremendous opportunity to lead the world in emerging industries and with innovations in Quantum, Clean Energy, Sustainability, Health Tech, Cyber Tech and more", said Visvanathan. "IBM is committed to partnering with government, industry and academic institutions across the country to offer students the opportunity to learn digital skills. Together, we can develop the right skills for our digital economy and accelerate innovation to make a major contribution to our economy."
In an era of digital transformation, talent is a most valuable asset.
Protecting data with IBM