365 Data Centers: Colocation, cloud, and network services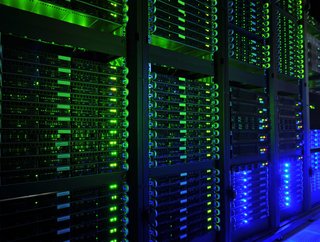 We profile 365 Data Centers, the U.S-based company providing colocation, network and cloud services to major and emerging markets
Headquarted in Connecticut, 365 Data Centers was founded in 2002 and currently operates 13 carrier-neutral data centres in the United States. Led by Chief Executive Officer Bob DeSantis, the company offers a comprehensive suite of solutions such as secure and reliable edge colocation, nationwide network connectivity, cloud compute and storage, DRaaS, BaaS, and business continuity services.
Its mission is to deliver best-in-class colocation, cloud, and network Infrastructure-as-a-Service (IaaS) enabling our customers to reduce costs, drive innovation, and improve their customers' experience.
365's data centres are located include Boca Raton and Bridgewater in New Jersey; Buffalo; Chicago; Commack in New York; Detroit; Fort Lauderdale; Herndon in Virginia; Indianapolis; Nashville; Philadelphia; New York City; and Tampa.
365 Data Centers Names Ray Allieri as Regional Vice President
The company recently announced the appointment of a new Regional Vice President for the Southeast Florida market. Based in the 365's Boca Raton data centre facility, Ray Allieri will be responsible for the company's operations in the region as well as the company's data centre, network and cloud infrastructure.
Talking at the time of the news, Bob DeSantis, the company's CEO, said: "Executive interaction with our customers, partners, and vendors is key and Ray will carry out this role for 365 as our primary C-level representative in the region."
He further stated that "Southeast Florida is one of 365 Data Center's most important markets, where we operate high quality data centre facilities in Boca Raton and Fort Lauderdale and cloud platforms in Boca Raton and Miami with a recent state-of-the-art hyperconverged cloud deployment in Boca Raton."
"A significant portion of 365's nationwide fiber network, including 350 fiber miles that connect the regional data centres to the NAP of the Americas in Miami, is also located in Southeast Florida and has been substantially upgraded since 365 entered the market," he concluded.
Commenting on his appointment, Allieri said: "I am excited to oversee Southeast Florida at a time when the West Palm Beach to Miami market is experiencing such incredible business growth. With our network-centric collocation and cloud capabilities, 365 Data Centers is the best alternative for small and medium-sized businesses. Our national reach makes 365 the ideal partner for larger customers as well", said Allieri.
Image: 365 Data Centers