4D: the changing face of colocation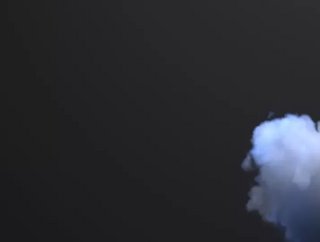 Jack Bedell-Pearce Co-founder & CEO of 4D Data Centres, breaks down the trends set to define the colocation industry over the coming year.
The demand for colocation capacity has been rising steadily over the course of the past few years, as enterprises look to decrease their reliance on private, in-house data centres to host their information. Businesses have also become increasingly digital and as a result, more reliant on data and tech to be successful. 
The current pandemic has not slowed demand. If we think of colocation centres as the epicentre of connectivity, data storage and processing, as well as a variety of business-critical applications, it shouldn't come as a surprise that these hubs have thrived in a year when we've all been homebound and more heavily reliant on devices to keep connected and productive. 
It is also only natural to believe that data storage and internet use will continue to increase in the years ahead. Lately there has been a stream of colocation and connectivity projects at an unprecedented rate. The sector is expected to register a CAGR of 5.5% between 2021 and 2026. COVID-19 has in many ways facilitated the acceleration of colocation trends, prompting colocation providers to think differently about how they operate and staff their sites to ensure they are using their resources as efficiently as possible. 
Colocation becomes a good option as infrastructures expand. Paying for the optimum power and cooling for an on-premise server room can get expensive. Conversely, data centres benefit from setups that make colocation by far the more affordable option. This certainly shows no sign of abating as we move away from the worst effects of the pandemic. 
A sustainable alternative

 
For the data centre industry, which is single-handedly responsible for at least 1% of global energy consumption, sustainability takes on a more intense and innovative path. 
Based on the sheer size and scope of its business, data centres, like enterprises, have an obligation to implement and promote more sustainable choices and solutions. Colocation providers offer greater scope to introduce new technologies to improve the efficiency and sustainability of operation. 
For example, immersion cooling - a process which sees computer components or full servers immersed in a dielectric liquid that enables higher heat transfer performance than air - represents a much more practical measure for addressing challenges around inefficient energy sources. 
With an ever greater emphasis on methods such as immersion cooling, we will see a larger emphasis placed on this in the next 12 months. It is vital for businesses in the colocation market to plan for eco-cooling technologies so they don't fall behind. 
On a cloud 
The growth of cloud-based software and storage will in many ways help boost colocation's own continued development. As more people make use of public cloud services, the more data centre capacity the hyperscalers need to rapidly acquire to accommodate demand. 
The London and South East colocation market is one of the biggest beneficiaries in this sphere. London is home to the largest data centre market in Europe and the UK has been ranked as one of the top places to build data centres, indicating the importance of the UK for the global data centre industry. 
Many Platform as a Service (PaaS) and Infrastructure as a Service (IaaS) cloud service providers are deciding to pursue the colocation route, opening up new sites with colocation providers closer to hyperscale data centres, rather than building and kitting out their own sites, as they expand operations globally.