5 minutes with: Matt Pullen, Executive VP & MD at CyrusOne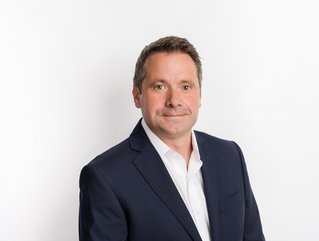 "In April 2023, CyrusOne became the first to inform the Pact Board that all its fully operational data centres in Europe had been independently audited to comply with the Pact's terms" - Matt Pullen.
Matt Pullen from CyrusOne speaks with DataCentre Magazine about future industry sustainability and the company's commitment to going climate-neutral
CyrusOne is a leading global data centre developer and operator that specialises in delivering state-of-the-art digital infrastructure solutions. With more than 50 high-performance, mission-critical facilities worldwide, the company ensures the continued operation of digital infrastructure for nearly 1,000 customers, including approximately 200 Fortune 1000 companies.
It has a global platform of hybrid-cloud and multi-cloud deployments that offer customers hyperscale and build-to-suit environments, which support the achievement of sustainability goals.
DataCentre Magazine caught up with Matt Pullen, Executive Vice President and Managing Director for Europe at CyrusOne, about the company's continued approach to sustainability and its future working towards climate-neutral goals.
1. Tell us about your career background before you became EVP and Managing Director Europe at CyrusOne.
Prior to joining CyrusOne, I was Managing Director of Zenium Technology Partners, a colocation provider with seven facilities in the UK, Germany and Turkey. CyrusOne acquired the UK and German business in 2018 for US$442mn. Equinix acquired the Turkish business in 2017. Prior to that I worked at CBRE for over 20 years, working my way up from graduate surveyor to Head of Global Corporate Services for the EMEA region.
2. Can you tell us about your current role at CyrusOne?
I am fortunate to have held the position of EVP and Managing Director, Europe at CyrusOne for over three years. In this role, I am responsible for driving the growth of our European business and delivering the very best in data centre excellence to our customers. What this means is I'm constantly thinking about how we can develop our offerings, improve our processes and serve our current and future clients to the best of our ability.
In 2021, I was also proud to be appointed as the European Data Center Association (EUDCA) representative to the Board of Directors for the Climate Neutral Data Center Pact (CNDCP), a Self Regulatory Initiative launched in Europe. As part of that, I work alongside fellow leaders from across the data centre industry (including the biggest colocation and cloud companies) to set the direction of the CNDCP and oversee decision making.
3. Tell us about CyrusOne and its approach to sustainability
As a founding signatory, CyrusOne took an active role working with the EUDCA to bring the CNDCP to life. Sustainability is something that has been talked about over and over, but being able to take direct action to protect the environment and build an agreed upon Pact to keep the industry accountable is deeply important to us – it isn't easy and it takes time, but we are doing everything we can to honour and advance the mission of the Pact.
So that we can keep our teams, customers and regulators fully in the loop with the progress we are making towards sustainability, every year we release a report which breaks it down by each of the 'Big Four' categories: climate, water, biodiversity and circularity.
4. What are some recent milestones CyrusOne has achieved in relation to that sustainability progress?
In April 2023, CyrusOne became the first to inform the Pact Board that all its fully operational data centres in Europe had been independently audited to comply with the Pact's terms. We worked with Bureau Veritas, the independent auditors, to assess all facilities operating and demonstrated that we are on-target to meet the goals of the pact and be climate-neutral by 2030.
More recently, we released our 2023 Sustainability report in which we revealed some exciting milestones. In climate, for the first time, over 50% of the electricity powering our facilities was covered by zero-carbon renewable sources. In water, we achieved net positive water status for all our data centres in regions with extremely high water stress.
In biodiversity, we progressed plans for our LON 6 site – which will be set into the ground, covered with a green roof and blend into the surrounding landscape – our most ambitious sustainability effort to date. And finally in circularity, we implemented on-site customer E-waste recycling services at every US facility we operate.
5. How do you see CyrusOne's future from a sustainability standpoint?
I see the future as very bright. We've been recognised time and time again for our commitment to sustainability because we are not afraid to think a bit differently and be willing to continuously improve for the benefit of both people and our planet.
Our CEO Eric Schwartz put it well when he said how inspired we are to keep pursuing loftier goals, such as bringing forward the timeline for our global climate-neutral pledge from 2040 to 2030 – a goal we plan to achieve while simultaneously decreasing our water use.
We know our approach to sustainability is so valued by colleagues, customers, vendors and stakeholders alike, and we are really excited to keep working together to reduce our industry's impact on the environment and promote a more sustainable future.