A new chapter for Korea's data centre industry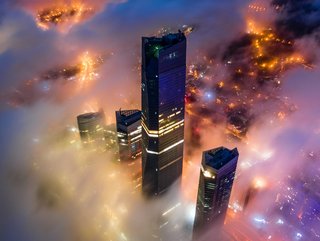 Increasing digitalisation of South Korea's economy and a rush for the cloud is opening the door to a fundamental change in the data centre industry
Written by Harry Menear
From an outsider's perspective, South Korea's economy presents itself as something of a contradiction. South Korea's economy is the fourth-largest in Asia (10th in the world), and in many respects ranks among the most digitally transformed markets on the planet. The first commercial 5G network was launched in Korea, the country is home to the world's largest electronics manufacturer (Samsung), and its government is only investing further into leveraging technology as the foundation of the Korean economy for the foreseeable future.
Hard economics aside, South Korea's cultural capital is on the rise as well. The country has rigorously promoted, packaged, and sold cultural assets (from K-Dramas and fashion to BTS) overseas, and its soft power has grown appropriately.
By all accounts, South Korea is a major economic and social player in a globalised digital world. However, for international tech firms, one of the world's leading digital economies remains largely untapped and inaccessible. However, this state of affairs is starting to change.
"The South Korean economy has long been led by a select group of conglomerates," explains Jay Weon Khym, Korean Country Manager at Digital Realty, referring to the large industrial conglomerates, known as "chaebol", that dominate the country's economy. Samsung, Hyundai, SK Group, and LG Group are among the country's most prominent chaebols and are each owned and run dynastically by a single family; it's a system that verges on oligarchical, with conglomerates operating throughout virtually every level and facet of Korea society, from real estate and convenience stores to cutting edge telecom tech and, increasingly, digital infrastructure.
Service-based digital enterprises given "breathing room" by the digital transformation of Korea's economy
In recent years, however, the growing digital transformation of Korea's economy, driven by next-generation industries such as payment technologies, AdTech, gaming and fintech, has created new room to breathe for service-based digital enterprises, explains Khym. As a result, the country's demand for digital infrastructure is growing at an accelerated rate and is starting to put cracks in the walls put up by domestic firms over the past three decades.
"The shift to a digital economy has created significant levels of demand for internet-based infrastructure. Many Korean startups and enterprises are deploying cloud infrastructure platforms and the supporting ecosystem around this infrastructure will only continue to mature," explains Kyme. "The emergence of South Korea as a rising data centre market has prompted data centre providers to expand their operations in this country. Global REITs or asset managements are constructing or planning to construct their own data centres in the country through joint ventures with local construction and engineering companies."
Digital Realty is one of the latest global data centre operators to capitalise on growing Korean demand for digital infrastructure, opening its first carrier-neutral data centre in the country earlier this year.
While South Korea's digital economy already leads the world in some areas, like 5G, the country's development in relative isolation from the rest of APAC and the west has left its public cloud and AI sectors behind the curve. As these verticals begin to see greater investment - both foreign and domestic - however, the next few years are poised to present immense opportunities for the companies with an established presence.
"South Korea is currently at the nascent stage of developing its public cloud sector, but the sector is poised to witness significant growth in the coming years," Khym explains. He highlights a recent study from BCG, which found the South Korean public cloud market is expected to double in size within five years, reaching US$3.1bn in 2023. As of 2020, the cloud utilisation rate by South Korean enterprises stood at just 12.9%, less than half of the average OECD rate of 30.6%. "However, demand has since grown significantly, as many turn to cloud solutions to continue schooling, working and conducting business as per normal during the pandemic," Khym continues.
He adds: "Interestingly, while domestic technology conglomerates such as Naver have been increasingly growing their cloud presence, the cloud computing market remains dominated by global cloud service providers, who are top players across the three main as-a-service categories: infrastructure, software, and platform.
However, competition is heating up. Hyperscalers from the United States and China are set to advance into Korea to capture a slice of the growing cloud service market. At the same time, many Korean companies are stepping up their efforts to boost their presence in the market, and the government, too, has continued to invest heavily in building out its domestic cloud ecosystem. In particular, there is a strong focus from the government on large-scale cloud transformation of entire public sectors including public information systems, civilian cloud support and other government-initiated cloud projects. To achieve this, the government has introduced cloud-friendly budget guidelines, contract systems for dedicated digital services, and dedicated professional distribution platforms of digital services."
In the decade to come, South Korea is poised for explosive data centre growth. While the country leads the world in adoption of data intensive technologies, including 5G, big data analytics, media streaming, and industrial IoT automation, South Korea's data centre sector is still effecting the transition from enterprise facilities to a colocation-centric market. Currently, the country hosts just half a dozen hyperscale data centres - a figure that's expected to explode along with the country's public cloud industry over the coming decade, but the world's 10th largest economy still finds itself scrambling to develop a data centre sector worth less than US$6bn.
"From hyperscale to edge to colocation, global data centre platforms that house all the elements of this digital ecosystem, and have access to the right public cloud platforms, are far and few between in a market like South Korea," Khym explains, adding that Digital Realty's global PlatformDIGITAL hopes to be (a very profitable) part of the solution to any digital growing pains the Peninsula is about to experience.