AirTrunk is building a 300MW data centre in Tokyo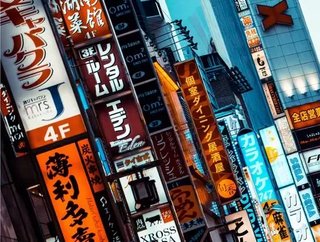 The new facility, located in Inzai, Tokyo, will be the largest data centre in APAC outside of China...
Australian data centre operator is building the largest data centre in APAC outside of China. , the company's new facility in the Inzai district of Tokyo will have a capacity in excess of 300MW of IT load upon completion. 
AirTrunk, which currently operates two data centres in Sydney, Australia, and one in Melbourne, Singapore, Hong Kong and Tokyo, has revealed that the first phase of its second Tokyo data centre, TOK1, will come online in late 2021 and have an initial capacity of around 60MW. 
The facility will almost double AirTrunk's global IT load footprint, bringing its total capacity to 750MW. 
A 3D render of the proposed AirtTrunk TOK1 facility - Image Courtesy of AirTrunk
TOK1 is reportedly being built in response to Japan's burgeoning cloud industry. 
"Japan is a highly developed market with strong international connectivity, underpinning its position as a technology and data centre hub in Asia. The rapid increase of cloud adoption in Japan will be enabled by critical infrastructure, including hyperscale data centres like TOK1," said .
"TOK1 is part of our ongoing commitment to deliver secure, reliable, scalable, and cost-effective infrastructure for our cloud customers in key Asia-Pacific markets. We're ensuring operational excellence and a consistent experience for our customers across our data centre platform."
The TOK1 facility will comprise seven individual buildings spread across a 13 hectare site. Japanese construction firm Daiwa House has been hired as the general contractor on the project, which AirTrunk says will bring significant investment and hundreds of jobs to the Inzai local economy.
, said: "AirTrunk's unique construction methodologies, safety track record, and commitment to providing an efficient and sustainable digital ecosystem will be key to our success in Japan. We look forward to working with our partners to deliver this enormous data centre in Inzai."
AirTrunk was founded in 2015. In the first half of 2020, a consortium of investors led by Asia Infrastructure Fund 2 (MAIF2) acquired an 88% majority stake in AirTrunk, and is reportedly supplying the capital stake for the ongoing expansion of its data centre footprint in APAC.