AirTrunk expands APAC presence with two new data centres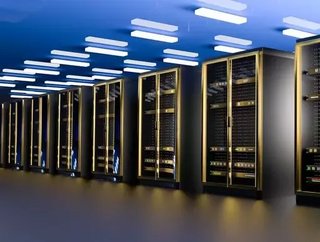 Australian data centre operator AirTrunk has opened hyperscale facilities in Hong Kong and Singapore...
Sydney-headquartered data centre operator AirTrunk is forging ahead with a . Last week, the company announced the opening of two new hyperscale data centres located in Singapore and Hong Kong. 
SGP1
The first, , is located on a 1.5 hectare plot of land in the Singaporean district of Loyang - close to the Changi North Cable Landing Station. The facility has an IT load capacity of more than 60 MW at full build-out across 20,000 square metres of whitespace, making it the largest independent data centre in the country. Currently, the facility's first phase offers 30 MW of IT capacity. 
Designed to support the expansion of public cloud services for some of the world's largest tech firms, SGP1 has a projected PUE of 1.25. Combined with its innovative cooling systems, which use 40% less water than the industry average, the site is the most efficient data centre in SIngapore. 
"Hyperscale data centre demand in Singapore has been fuelled by increased cloud adoption in the region, further accelerated by COVID-19. Our customers continue to grow their digital footprint across the Asia-Pacific region and need the supporting critical infrastructure," said Founder and CEO of AirTrunk, Robin Khuda. 
"The launch of SGP1, Singapore's largest and most efficient data centre, will support Singapore's position as a key global data hub, attracting world-class innovation and the world's top technology companies."
HKG1
AirTrunk's opened its doors on the same day as SGP1. The carrier-neutral hyperscale colocation facility has an initial capacity of 20 MW, with the potential to scale rapidly in response to demand. 
The facility is housed in a converted eight storey building near Tsuen Wan, a key hub for international connectivity. HKG1 also uses leading-edge cooling, power and IT infrastructure in order to achieve a projected PUE of 1.35, making it one of the most energy efficient data centres in Hong Kong. 
AirTrunk's Head of Hong Kong, KC Li, commented that, "AirTrunk's clients benefit from our leading customer experience and hyperscale operations including world-class reliability, facility management and security. HKG1 has been designed to meet the stringent security requirements of our global technology customers and will deploy advanced access control, threat monitoring and detection systems."
Hyperscale Construction at Hyperspeed
As the COVID-19 pandemic has prompted demand for data centre infrastructure to skyrocket over the past year, AirTrunk has massively accelerated its expansion. Both SGP1 and HKG1 were completed in just over a year. The Singapore facility was delivered with no lost time injuries despite more than 1,000 people working more than 1.6mn work hours in total.
"We're seeing record levels of demand for hyperscale infrastructure across the Asia-Pacific region. To meet this demand, we're building hyperscale data centres at record speed, safely and to the highest standards. We completed AirTrunk HKG1 in just over a year despite COVID-19," said Khuda, who added that the opening of HKG1 and SGP1 marked a milestone in the company's regional platform expansion. "We have an exciting year ahead with hyperscale data centres opening in Singapore, Sydney North and Tokyo along with major expansions of our Sydney West and Melbourne facilities," he added. 
In September, AirtTrunk also announced that the company is building a 300 MW hyperscale facility in Tokyo, Japan. When complete, the data centre will be the largest facility in APAC outside of China.