AirTrunk releases data centre sustainability linked loan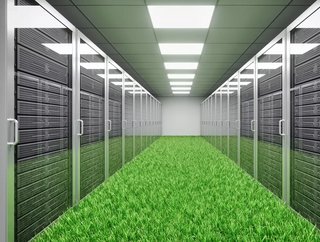 AirTrunk has announced the first data centre sustainability linked loan (SLL) in the APAC region with a global Operating PUE KPI
Asia-Pacific hyperscale data centre specialist, AirTrunk, today announced the conversion of its existing corporate loan facility of more than A$2.1bn (US$1.5bn) into a Sustainability Linked Loan (SLL).
AirTrunk's SLL has set new industry benchmarks in sustainable financing, being the largest by a data centre operator globally, the first by a data centre operator in the Asia-Pacific region (APAC), and the first to utilise Operating Power Usage Effectiveness (PUE) as a Sustainability Key Performance Indicator (KPI).
Prashant Murthy, AirTrunk's Chief Financial Officer, said: "Today's announcement showcases AirTrunk's leadership position in designing, building, operating and now financing digital infrastructure across the Asia-Pacific region in a sustainable way."
AirTrunk has experienced substantial growth since establishing its existing corporate debt facilities in April 2020. By converting its financing structure to an SLL, the existing loan, as well as future increment loans and investment made by AirTrunk, will be sustainability linked. This will ensure a long-lasting positive impact on the environment and community as the company embarks on further expansion of its hyperscale data centre platform in the region.
What is a sustainability linked loan (SLL)?
According to AirTrunk, an SLL links a company's financing to Sustainability KPIs, driving borrowers to improve their sustainability commitments and performance. AirTrunk has established its loan KPIs across three key areas – diversity and inclusion, carbon neutrality, and energy efficiency. To enhance the company's commitment to transparency and governance, these KPIs will be independently assured.
In an industry-first for sustainability financing, AirTrunk says it will measure its energy efficiency KPI through an 'Operating PUE', holding the company accountable to deliver towards its industry-low design PUE.
AirTrunk Founder and CEO, Robin Khuda said, "Sustainability has been at the core of AirTrunk's business purpose from day one as we pioneered hyperscale data centres in the region with industry-leading scale and energy efficiency. By transitioning to this SLL with three ambitious KPIs including one for Operating PUE, we are holding ourselves to account to achieve our sustainability objectives."
Planet, People and Progress: Three key sustainability pillars
AirTrunk has set "bold and measurable" commitments across three key sustainability pillars of Planet, People and Progress in line with the UN Sustainable Development Goals and the Paris Agreement. The company will soon be releasing its first Sustainability Report, along with a range of new sustainability initiatives.
"We are focusing on delivering responsible digital growth in the region, an important priority not just for AirTrunk but also our key stakeholders including our customers, employees, investors, government, and the broader community," Mr Khuda added.
The joint Sustainability Structuring Advisors for AirTrunk's ground-breaking SLL were Credit Agricole CIB and Deutsche Bank. Norton Rose Fulbright and Gilbert + Tobin acted as the borrower's and lender's legal counsel.