Alibaba Cloud opens its first Philippines data centre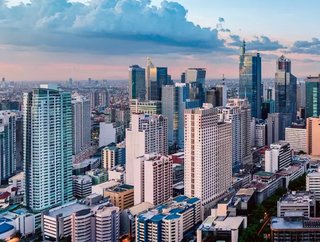 Alibaba Cloud will build its first data centre in the Philippines by the end of this year to extend its services.
Alibaba Cloud, a Chinese cloud computing company, has announced it will build its first Philippines-based data centre by the end of 2021 as it extends its services, which include machine learning, databases, and security. They also involve data analytics and elastic compute.
The new facility, to be built in the Philippines capital city, Manila, will bring the company's total number of data centres to 76, which will be spread across 25 global regions. "Local businesses across sectors such as financial technology, e-commerce, education and media will be able to adopt and implement cloud technologies more efficiently, and better position themselves to capture the emerging opportunities in the country",  the Chinese cloud services provider said.
Leo Liu, general manager for Hong Kong, Macau and the Philippines at Alibaba Cloud Intelligence, said: "We look forward to building out the cloud ecosystem in the Philippines and contributing to the digital economy in Asia, leveraging the synergy with other hubs in the region".
The Philippines Ecosystem Alliance 
Announced by Alibaba Cloud last year, the formation of the company's Phillippines Ecosystem Alliance attempts to "fast-track the digitalisation of local businesses, supporting the government's cloud-first policy. By 2023, Alibaba hopes to have trained 50,000 local IT professionals and help 5,000 businesses to move their operations online. 
At the same time as the announcement of the Phillippines data centre, Alibaba also launched its Project AsiaForward, using an initial US$1bn in funding and resources to "cultivate a million-strong digital talent pool" across the Asia Pacific region.
Alibaba also claims that Project AsiaForward aims to empower 100,000 developers and aid the growth of 100,000 technology start-ups in the Asia-Pacific region over the next three years. 
Talking about the growth of digital transformation in the Phillippines, Leo Liu said: "The Philippines is a booming market with a big group of young and digital-savvy population. There is strong demand for digital transformation in accordance with the local government's 'cloud-first' initiative. We have established local team and business coverage in the Philippines and will continue to invest in the country".