Aligned breaks ground on 100 MW Chicago data centre campus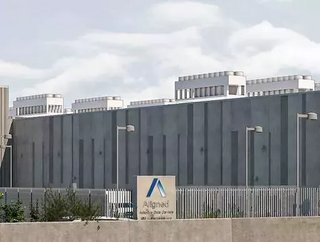 The campus' first data centre, ORD-1, will provide Aligned's Chicago campus with an initial capacity of 48MW when it comes online...
US-based digital infrastructure company Aligned has . The company already operates data centre sites in Salt Lake City, Utah; Dallas, Texas; Phoenix, Arizona; and the US' data centre capital of Ashburn, Virginia. 
Now, Aligned is expanding aggressively into the Midwest with its new campus located in Chicago, Illinois. , noted in a statement to the press that, "Whether by rail, road, air, or network packet, Chicago has long served as a major infrastructure hub for the nation's commerce and now, a rapidly transforming digital economy." 
Chicago has a well-established history with the data centre industry, although construction has shifted away from America's "second city" in the past decade. Back in 2010, Chicago even held claim to being the home of the US' largest data centre with the 350 E. Cermak building belonging to Digital Realty - a 1.1mn square foot data centre housed in the building . 
While the E. Cermak carrier hotel has long since lost its title to sprawling hyperscale campuses - with the title of America's largest data centre site passing to Switch's mega-scale campus in Reno, Nevada - the announcement from Aligned reconfirms the fact that Chicago still has a role to play in the nation's digital infrastructure. 
Welcome to ORD-1
Located at 505 Northwest Avenue in Northlake, IL, Aligned's Chicago campus is a sprawling 18.5-acre property. The company broke ground on the site's first data centre, ORD-1 this Wednesday. 
ORD-1 is a 220,000 square foot facility that, when it spins up (sometime - Aligned haven't released any details on when the site will become operational) will deliver 48 MW of hyperscale, carrier-neutral capacity, with the potential to scale ORD-1 up to more than 60 MW. 
hasn't made any announcements about other facilities planned for the campus, but its press office has revealed that the Chicago campus has the potential to scale to more than 100 MW of capacity over the next few years if there is strong enough demand from the market. 
Schaap, for one, believes that the demand is definitely there. "I'm bullish about the future," he . 
He added: "The city's central location, attractive data center sales tax incentives, long-haul connectivity and access to ample renewable energy options make it an ideal site for hyperscalers, cloud companies, and multinational enterprises to deploy their mission-critical infrastructure."
The Mayor of Northlake, Chicago, Jeffrey Sherwin, also hailed the new campus with open arms, saying that, "The City of Northlake welcomes Aligned. Northlake is well positioned in the Chicago market being centrally located and having great infrastructure to support the new facility."
As a result of the attractive data centre tax incentives that Schaap mentioned above, Sherwin added that, "This will be Northlake's third data center development. We work closely with developers to make their projects a reality. Their success is our success."