Aligned grows Salt Lake Metro presence with 48 MW expansion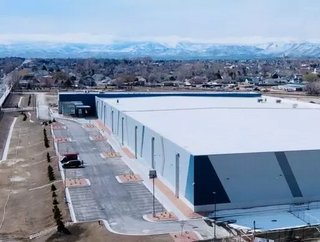 The 240,000 sq ft facility will be Aligned's second in the Salt Lake Metro area, and more than doubles the capacity of its SLC01 campus...
US data centre operator Aligned Energy is embarking upon a dramatic expansion project on its Salt Lake Metro campus located in West Jordan, Utah. The company is building a second data centre adjacent to its existing 34 MW SLC01 facility. 
The new site, SLC02, will have an initial capacity of 48 MW, spread across a 240,000 square feet of floor space, with the potential to scale up to 60 MW in response to future demand.  
"Aligned's second Salt Lake facility, our latest greenfield deployment, underscores our commitment to delivering adaptive and to meet customer demand in the Silicon Slopes and beyond," commented Andrew Schaap, CEO of Aligned, in a company press release. 
"The growth of this vibrant Western technology hub, combined with some of the most attractive tax incentives in the U.S., has prompted many companies to deploy infrastructure in the Salt Lake City region. The completion of the initial phase of Aligned's SLC02 will add significant capacity for organisations needing adaptive, efficient and scalable data centre infrastructure for their growing cloud and application workloads."
Utah is quickly moving to the forefront of the US' developing data centre and digital infrastructure regions. The state ranks second in the nation of fastest average internet connectivity speeds, and has a dense, heavily-built-out underlying fibre network. 
The state's government has also structured its tax incentives in order to attract increased investment in its digital economy. 
"We're thrilled to see Aligned expand their local campus, delivering on an additional phase and expanded capacity in the City of West Jordan," commented City of West Jordan Mayor, Dirk Burton. 
"This tremendous investment will not only help foster the fantastic technology industry growth that's taking place along the Wasatch Front, but also signals confidence in our strong, home-grown workforce and aggressively pro-business environment."
Utah also offers good access to low-cost electricity, with natural gas prices that are some of the lowest per watt in the country. 
Aligned plans to take full advantage of this in order to drive OpEx savings and increase sustainability through the use of its patented Delta3 cooling technology, which reportedly uses as much as 80% less electricity and 85% less water (a useful feature, given the fact that much of Utah is classified as desert) compared to traditional cooling systems.