Aligned secures $1bn fund of sustainably-linked credit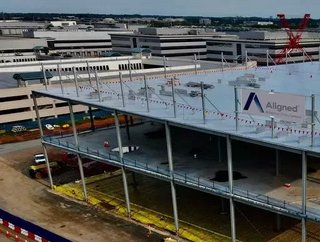 The $1bn line of credit is one of the largest in data centre history and the first US data centre fund to be 100% sustainably structured...
Dallas, Texas-based data centre colocation and infrastructure operator has secured a $1bn line of credit, linked to sustainable operating practices. The loan is the first of its kind in the US data centre market, in addition to being one of the biggest credit facilities ever raised in the industry. 
Aligned that the interest rate offered on the loan will be dependent on it meeting sustainability goals in the construction and operation of future data centres. 
The goals in question involve a commitment to match 100% of Aligned's annual energy consumption to zero-carbon renewable energy by 2024, a commitment to transparent and continual improvement with regard to its ESG goals, and an emphasis on reaching a position as an industry leader for workplace safety. 
"Aligned's latest sustainability-linked financing accelerates our goal to set a best-in-class example for the data centre industry with respect to environmentally and socially sustainable growth," commented , CFO of Aligned in a press release. "Sustainable practices and principles permeate every facet of Aligned's organisation; aligning these initiatives with our financing further demonstrates an industry-leading commitment to environmental stewardship."
ING has reportedly taken on the role of sustainability coordinator in the deal, which involves a $650mn term loan, a $100mn delayed draw term loan and a $250mn revolving credit facility. 
TD Securities also served as the deal's administrative agent, and Goldman Sachs served as the syndication agent. 
"As experts in sustainable finance, ING identified Aligned's potential early on as a leader committed to solving sustainability challenges associated with data centre infrastructure," added Regional Head for Technology, Media & Telecom, ING Americas. "Following the company's rapid growth over the last few years, ING was able to bring its deep expertise in the sector and sustainable finance to be named the sustainability coordinator for this landmark deal, a first of its kind." 
In H1 2020, Aligned also announced plans to match 100% of the energy usage from its IT loads across its data centre portfolio with renewable energy purchasing. 
"I couldn't be prouder of our team's achievements and operational strength, culminating in an ability to continue championing a slew of firsts for the data center industry," says , CEO, Aligned. "That sentiment is recognised and echoed in this latest and unprecedented round of financing, which provides Aligned the ability to keep expanding our data centre portfolio. This includes land acquisition in key U.S. and international regions to address the heightened data centre demand of our marquee clients, as well as expediting the expansion of existing data centre campuses."