Amazon Web Services to open data centres in the UAE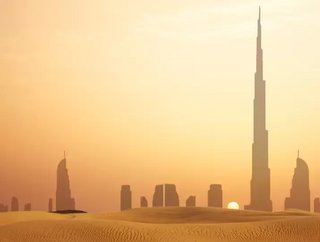 Amazon Web Services (AWS) is to open an infrastructure region of new data centres in the United Arab Emirates, the company's second in the Middle East.
Amazon Web Services (AWS) has announced today that it plans to open a new infrastructure region of new data centres in the United Arab Emirates (UAE). According to the organisation, it will consist of three Availability Zones and is the company's second region in the Middle East with an existing one located in Bahrain. 
The organisation claims that the additional data centres will give customers more choice and flexibility in leveraging advanced technologies. AWS currently has 80 Availability Zones located across 25 geographical regions, with plans to launch 18 more in Australia, India, Indonesia, Spain, Switzerland, and the United Arab Emirates, along with a further six AWS regions. 
Senior Vice President of Global Infrastructure at AWS, Peter DeSantis, expressed his enthusiasm for the project. He said: "We are excited to build on the great momentum of cloud adoption in the Middle East by providing more choice for customers in the UAE to run applications and store data locally. The new AWS Region supports the UAE's focus on promoting technology innovation that has made it a thriving global hub for entrepreneurs, e-governments, and multi-national businesses. 
"With the new region, organizations of all sizes will be able to innovate faster and serve end-users with even lower latency across the region", concluded DeSantis. 
What are AWS Availability Zones and what do they mean for customers? 
Each AWS region is comprised of Availability Zones. According to Amazon, these place infrastructure in "separate and distinct geographic locations", ensuring enough space in between to reduce the risk of an event impacting customers' business continuity, while still maintaining enough to provide low latency for high availability applications that leverage them. 
With features such as independent power, cooling, physical security, the Availability Zones are connected through redundant, ultra-low-latency networks and allow customers to design their applications to run inside them, resulting in greater fault tolerance. 
Welcoming the new data centre infrastructure, His Excellency Dr. Tariq Bin Hendi, Director General of the Abu Dhabi Investment Office (ADIO), said, "We welcome the upcoming AWS Region, which will bring advanced cloud infrastructure to the UAE. This comes in line with our goal of attracting investments that boost technology capabilities. It is another example of the growing partnership between the public and private sectors in the emirate aimed to accelerate breakthroughs and advance large-scale digital transformation, strengthening Abu Dhabi's position as a global hub for innovation. 
"We look forward to collaborating with AWS across the knowledge economy, including education initiatives, cloud skills training, and startup enablement programs", he said. The new AWS data centre infrastructure is due to open in the UAE in the first half of 2022.