Amsterdam's data centre industry resumes activity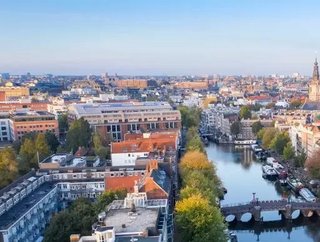 After a year of enforced inactivity, Amsterdam's data centre industry can resume new construction projects...
Last year, the Dutch capital of Amsterdam that it was placing a moratorium on all data centre permits issued within Haarlemmermeer and Amsterdam, the two districts that make up the city's metropolitan area. This week, that moratorium came to an end. The decision to reopen 
The College of Amsterdam gave the green light to a set of proposals developed with the DDA, which will allow for investment and the construction of new facilities to resume. Haarlemmermeer and Amsterdam have each earmarked four specific campuses for data centers: Polanenpark, Schiphol-Rijk, Schiphol Trade Park and Corneliahoeve in Haarlemmermeer; and Amstel III (South-East), Port/Port City (North-West), Schinkelkwartier (South) and Science Park (East) in Amsterdam itself.
The city is one of the largest data centre and IT hubs in europe. When the moratorium came into effect last year, Amsterdam was home to, and the country's digital economy makes up 60% of the nation's GDP, as well as providing 3.3mn jobs. As data centre developers bought up more and more land throughout the city, demands for power and real estate were reportedly out of control, dramatically exceeding the city's capacity and eroding its objects concerning sustainable energy. In the summer of 2018, the city experienced several key power failures due in part to data centre consumption, and the moratorium took effect in July. 
Now, the municipalities have lifted the ban on new data centres, but operators and developers find themselves faced with new sets of regulations. Both municipalities have set a power budget. Haarlemmermeer expects an average annual growth of 70MVA is assumed, and has set given the sector a ceiling of 750MVA to use until 2030. Meanwhile, Amsterdam itself expects annual average growth of 67MVA with a total availability of 670MVA until 2030.
The annual growth rates are an average, DDA policy officer Judith de Lange said in an : "They can go over one year, but have to go below the figure next year." 
The measures also seem targeted to discourage hyperscale projects in favour of more distributed, edge networks. Data centres under 5MVA built outside of the campuses demarcated by Amsterdam and Haarlemmermeer will be exempt from the power budgeting, which could see Amsterdam become a leading test bed for distributed data centre networks over the next decade. 
Currently, the only major data centre construction project in the city is being undertaken by . The company has a long-standing relationship with Amsterdam and, last week, began construction on a 40MVA expansion to its existing Amsterdam West facility. 
In a press release, the company insists that "In contrast to the recent moratorium on granting new data centre planning consents, importantly Global Switch Amsterdam East is a known project with Gemeente Amsterdam (City of Amsterdam) and is not impacted either by the widely announced 'building stop' or affected by power availability across the Metropolitan Region of Amsterdam." 
Regardless of Global Switch's relationship to the ban, the company will soon be joined by a wave of new data centre projects driving foreign investment throughout the city.