APAC will be the world's largest data centre market by 2025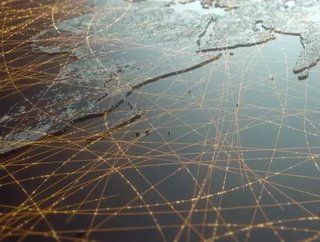 New data from Frost & Sullivan points to global data centre investment almost doubling between 2019 and 2025, with APAC displaying the strongest growth...
A new report from industry analyst firm predicts that global investment in the data centre industry will almost double over the next few years as industry spending expands from $244.74bn in 2019 to $432.14 by 2025, at a CAGR of 9.9%.
While North America currently leads the world in terms of annual data centre investment and maturity, by 2025, a number of factors are expected to push of the global market. North America will slip into second place, with EMEA coming in third. 
Increased adoption of IoT technologies, as well as the widening use of Big Data applications and the global 5G rollout will be the primary drivers behind this growth trajectory, as well as sweeping expansions of digital economies in emerging markets. 
First & Sullivan's report points specifically to developing asian markets like and which it notes are still in a relatively "nascent stage" compared to more mature data centre regions like the US and the Nordics. 
Construction in these markets is also "in its infancy", notes the report, and the two factors combined point towards these developing markets exhibiting huge growth over the coming years. 
"The move from enterprise to cloud and colocation data centres will gain momentum because companies can reduce capital and operational costs by avoiding investments in hardware or software infrastructure and reducing maintenance and space requirements," said Manoj Shankar, a research analyst at Frost & Sullivan. 
"Additionally, 5G will move processing closer to the point of data collection, leading to increased deployment of micro and edge data centres and driving investments in new and next-generation data centre technologies."
Advances in edge computing, AI and 5G will drive increased data centre activity while creating a number of new opportunities for operators in the space, with innovations like connected homes, AI, game streaming, autonomous vehicles and mixed reality all propelling edge data centre adoption to new highs. At the same time, the demand for high performance computing (HPC) infrastructure will also continue to grow as increasingly powerful AI is required to handle larger and larger datasets. 
Shankar added, "Onsite cloud data centres will become crucial as companies will require critical data to be kept in-house or at a nearby location, thereby lessening the security risks such as data theft. Further, given the high demand for modular data centres and competitive pressures, modular data centre manufacturers need to innovate in this space and come up with advanced concepts that allow additional flexibility and modularity."