Ark Data Centres buys 92,000 sq ft property from Renault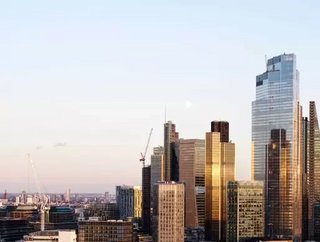 Renault's West London location will be converted into a state-of-the-art data centre powered entirely by renewable energy...
London-based data centre operator has purchased a 92,00 square metre property located on Western Avenue, Park Royal in the West of London - located on the border between the boroughs of Brent and Ealing.
Ark has purchased the property for an undisclosed sum from the Renault Group, which has used the West London location as an office, workshop and retail location since the 1930's. Ark that it intends to develop the property into a state-of-the-art data centre with an emphasis on sustainable design. 
"This new exciting acquisition of Park Royal, our third in London, not only supports Ark's own sustainability commitments but also empowers the customers we serve by helping them to honour their own carbon reduction goals," commented  
The new project will be solely powered by renewable energy, feature living walls and use gas generators for its backup systems - entirely eliminating diesel. 
Own added: "Ark is delighted to have been able to acquire this site from Renault Retail Group. Our customers have an expectation for us to be both socially responsible, as well as provide best-in-class, market leading data centres in the locations where we can have the greatest impact."
Ark already operates several in the greater London area: Alliance Park and Union Park are both located in West London, with the company's Longcross and Cody Park data centres located further outside the city in Chertsey and Farnborough respectively. The company's Meridian Park data centre is located in North London, near Enfield. Ark also has a single data centre in Wiltshire. 
The Park Royal purchase is the third acquisition for Ark in the last 12 months. The company acquired the in December of 2019, following the acquisition of the previous month. The company also recently announced its new Union Park site, which will also be entirely powered by renewable energy power purchase plans and is expected to open in the first half of 2022. 
European spending on data centres hit a total of £23.5bn in the first half of 2020, despite the economic repercussions of the COVID-19 pandemic. A newly released identified London - as well as Frankfurt, Amsterdam and Dublin - as a "Gigawatt Market", a location where the total computing power in the data centre industry is expected to exceed 1GW in the next three years. 
Ark has said that the Park Royal facility will begin construction in 2022, following the launch of the Union Park site.