Aruba expands Italy's largest data centre campus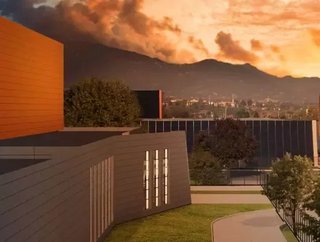 Aruba's 200,000 square metre campus is being expanded, with the edition of two new data centres and improved green power infrastructure...
Italian data centre and web hosting firm Aruba is marking the anniversary of its Global Cloud Data Centre campus.
Completed in 2017, the 200,000 square metre campus located in Ponte San Pietro - just outside Milan - is the largest campus of its kind in Italy. In recognition of the anniversary, Aruba has also announced plans to expand the campus, adding two new data centre facilities and upgrading its green energy capabilities. 
Currently the Global Cloud Data Centre campus is home to one facility with 10 data rooms available for carrier neutral colocation and managed service hosting. With the addition of the two new facilities, called DC-B and DC-C, the campus' in-use footprint will extend to 80,000 soiree metres, of which more than 23,000 square metres will be dedicated to data rooms.
DC-B is a three-room facility with an IT load capacity of 9MW, which is expected to come online in the first half of 2021. DC-C is a multi-level facility spread across four data rooms on two levels, and will have a total capacity of 9MW upon completion, which is slated for the first half of 2022. 
Both new facilities will also be home to a number of green technologies to ensure that Aruba's Global Cloud Data Centre campus maintains its track record of 100% carbon neutrality. The campus, which already uses energy generated from photovoltaics and hydroelectricity, will be adding extensive photovoltaic panel covering on both DC-B and DC-C, and a new solar power system will be installed on the roof of DC-A, bringing the amount of renewable power generated on-site to 6MW. 
"Thanks to the investments in the two new data centers and the upgrading of the plants to enable greater self-production of energy from renewable sources, we are pursuing the goal we set for ourselves at the birth of the Global Cloud Data Center," commented
"That is to make the best technologies available to our customers, while respecting the environment. Today we are adding several new blocks to the technology campus with the intention to maintain our negative carbon footprint across the entire Aruba data centre network."