Atlas and Compute North expand U.S Crypto mining operations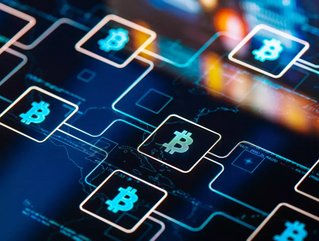 Atlas and Compute North have signed a multi-year agreement to expand Atlas' U.S. mining operations with Compute North supplying a 100MW data centre
Atlas Technology, a global leader in the digital asset space and one of the largest ASIC mining companies, and Compute North, a leading company in mining infrastructure, today announced a multi-year hosting service agreement under which Compute North will provide over 100MW colocation capacity for Atlas' U.S. mining operations.
Raymond Yuan, Chairman of Atlas expressed his delight in the deal. "We are pleased to name Compute North as our trusted hosting provider and are committed to building a strong, long-term relationship. Atlas operates its mining business globally and highly values the partnership with local companies, like Compute North, who share our vision for sustainability and environmental responsibility."
Atlas to mass adopt renewable energy with eyes on 100% carbon-free target 
To achieve sustainable growth in adherence to its ESG commitments, Atlas is carrying out a mass adoption of renewable energy, with a long-term goal to be 100% carbon-free. This pursuit also includes exploring expansion into Northern Europe, South America, and Africa to capitalise on the availability of renewable energy and vibrant workforces.
"We're proud that Compute North's focus on sustainable mining solutions factored into Atlas Mining's decision to partner with us for its upcoming U.S. deployment," said Dave Perrill, CEO at Compute North. "Our pioneering TIER 0 data centre design creates significant cost efficiencies and establishes us as a critical partner to the overall stability of local power grids as they bring more renewables online."
Focus on green mining 
Yuan added that "green mining and global operations are two key trends in the ASIC-mining industry. As we expand our business, we are keen to further adopt renewable energy and explore technologies that can improve operational efficiency. Advances in emerging cooling technology will improve the PUE of the whole industry, and Atlas wants to lead the way."
To date, Atlas has purchased more than 200,000 units of the most advanced mining rigs and aims to continue this trend over the next few years. The firm has contracted more than 400MW infrastructure capacity with local partners in different regions and plans to add 1GW capacity in the following 18 months.