AtlasEdge acquires Datacenter One to expand across Europe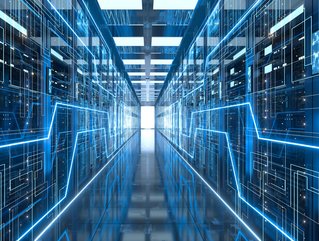 AtlasEdge has acquired Datacenter One, helping it to expand into key markets across Europe to support demand for regional infrastructure deployments
AtlasEdge has acquired Datacenter One (DC1), in a move that furthers the company's expansion across Europe, with DC1 being a leading data centre provider in Germany.
It also comes at a time when the first wave of Edge deployments is accelerating across Europe, with growing customer demand for digital infrastructure closer to the end user driven by enterprises and larger platforms.
"This is a highly strategic transaction for AtlasEdge. Germany is an important part of our expansion plans and a market that has seen customer demand rise across multiple metros. Acquiring DC1 transforms AtlasEdge into Germany's leading distributed platform, with ready-to-sell capacity in key locations across the country. We look forward to working with our new colleagues and continuing to grow our footprint across the continent," commented Giuliano Di Vitantonio, CEO, AtlasEdge.
Expanding into key markets across Europe
The footprint of DC1's purpose-built, high-quality facilities complement AtlasEdge's existing operations in Berlin and Hamburg, increasing AtlasEdge's capability to service customers across five regional German markets with significant "ready-to-sell" capacity.
DC1's senior management team will remain unchanged following the transaction. Wolfgang Kaufmann, CEO, DC1, will also be joining AtlasEdge's Management Team.
Wolfgang Kaufmann, CEO at DC1 said: "The joint expertise of DC1 and AtlasEdge, together with the increased scale and customer offering that this deal enables is a real win. We have experienced first-hand the rising demand and growth potential in the German market, and this is a fantastic next step for us. Our combined locations, ethos and ambition are all the right ingredients, and we're very excited to be joining AtlasEdge."
DC1's continued development and expansion strategy will be critical to meet the high levels of demand for colocation across Germany, and AtlasEdge expects to make significant additional investments across the country in this regard.
The transaction is subject to regulatory approval and is expected to close towards the end of 2022.