atNorth, Diabatix expand partnership for HPC capacity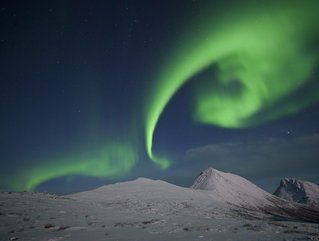 Generative thermal design pioneer Diabatix has expanded the scope of its strong relationship with atNorth with the aim of tripling Diabatix's HPC capacity
Diabatix, a generative thermal design company, has announced today it is expanding the scope of its relationship with nordic data centre firm atNorth. The two companies have signed an agreement to triple Diabatix's HPC capacity and support the entire simulation's workflow by adding GPU-accelerated pre-and post-processing and storage capacity.
Lieven Vervecken, CEO of Diabatix, said: "We are very pleased with the uptime, quality and reliability of atNorth's services. We, and our clients, also appreciate the sustainability of atNorth's HPC solution, which it offers from its 100% renewable-energy powered data centres in Iceland."
Guy D'Hauwers, Vice President of Cloud, High Performance Computing & AI at atNorth, added that atNorth is "delighted to have expanded the scope of our relationship with Diabatix and to continue to support the innovative company with its ambitious growth plans as well as its decarbonisation commitments."
Diabatix's ColdStream platform
These new services aim to allow Diabatix's R&D team to accelerate the internal development process and test new methods, algorithms, and features for its generative design platform, ColdStream.
Before ColdStream was introduced to businesses including Panasonic, engineers could spend weeks or months creating the optimum design for their products. Now, Diabatix's intuitive software, which can be used on any browser and requires no in-house HPC capacity, has shortened this timeframe considerably, the company claims.
Diabatix and atNorth's relationship
atNorth and Diabatix's relationship began in 2018 when the software company began to make use of atNorth's HPC capabilities for its research and development (R&D) tasks.
The Nordic data centre company's sustainable offering is also helping to drive Diabatix's commitment to decarbonising its business. atNorth's data centres run on renewable energy and the naturally low temperatures at the locations of its centres to cool its hardware, keeping the operations at net-zero emissions.