atNorth expands Stockholm data centre ahead of launch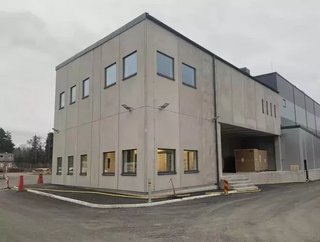 atNorth is starting Phase 2 of the construction of its SWE01: SIF DC data centre prior its launch in Kista, Stockholm due to market demand
Swedish colocation and data centre provider has announced it is beginning the second phase of construction of its data centre in Kista Sweden ahead of its launch due to a rise in market demand.
The first phase of construction of the facility called SWE01: SIF DC began late last year, with its first data hall to be completed by the end of this year. The construction of the data centre will see the addition of three more halls to the existing building, whilst the second most recent phase will add a further 2,750sq m of space. Phase 2 is expected to be complete and online in the second half of 2022. This will be followed by another expansion to provide a total capacity of more than 6MW of IT workload, atNorth said. 
Talking about market demand, Gisli Kr. Chief Commercial Officer of atNorth said: "The demand for high-capacity services within colocation is increasing considerably and from our standpoint, international organisations are looking to Stockholm for efficient colocation services, given the excellent infrastructure conditions, the renewable energy, and the favorable cold climate.
"Since we started the first phase, demand has been so strong that we are launching further buildout earlier than anticipated with the next phase coming online in the second half of 2022 followed by further expansion," Gisli added. 
What will atNorth's SWE01: SIF DC data centre aim to offer?
atNorth's data centre is built to offer the ability to achieve higher infrastructure density than traditional colocation providers are able to accommodate easily, which is often required for the type of infrastructure needed for computationally heavy applications such as simulations, risk calculations, and AI. Services that are growing in demand as also the traditional industrial companies are increasingly digitising their operational activities and product development, in combination with increased security and availability requirements from both authorities and customers.
"A lot is happening in the market right now, and data-driven businesses require data center solutions that can efficiently manage such volumes. Our data centre in Stockholm is unique because it is built with higher density services as a starting point," said Stefan Jofors-aTribe, Nordic sales manager for atNorth.
As part of its sustainability work, atNorth's data centre also makes full use of the opportunity to reuse the waste heat from the data center in Stockholm Exergi's district heating network for heating homes that underpins atNorth's mission of environmentally responsible data centre services and computing without compromised performance.