atNorth responds to HPC demand with new Sweden data centre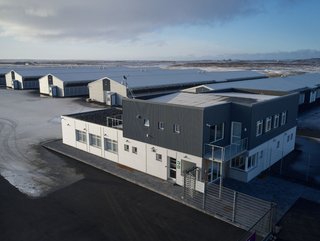 With demand for High Performance Computing data centres rising, atNorth has launched its first HPC facility in Sweden designed for high-density workloads
Leading Nordic data centre services provider atNorth is responding to an increase in High Performance Computing (HPC) data centres with the launch of its first HPC facility in Sweden.
Called SWE01: SIF DC, the new centre, located in Kista, a leading ICT cluster in Stockholm, is the first in Sweden to be specifically designed for high-density workloads, such as advanced calculations for AI, simulations, and risk analysis.
Stefan Jofors-aTribe, who leads atNorth's establishment in Sweden as the Nordic Sales Director, said: "Data-driven businesses require a new type of data centre. We will be the first colocation player in the Nordics to build a facility fully equipped for high-capacity services from the start.
"The choice of Stockholm and surrounding Sweden is strategic, with its access to renewable energy, great connectivity and an infrastructure that allows us to deliver our services with high precision to customers both in and outside the Nordic region. We are very pleased to open the gates in Kista today."
atNorth's new data centre campus meets all current security and energy efficiency requirements and more. The new data halls are built to handle high-performance computing workloads, requiring high power density and cooling requirements. The first data hall is completed with a capacity of 1.5mW.
With up to 40 kw per rack capacity for air-cooled IT equipment, high performance is combined with cost efficiency. The service offering is tailored to include the most cost-effective solution based on volume and computing power needs.
Using efficient heat recovery for air-cooled and liquid-cooled IT infrastructures
The new data centre uses efficient heat recovery for both air cooled and liquid cooled IT infrastructures. All the residual heat from the data centre is recycled in collaboration with Stockholm Exergi, whose district heating plant is in proximity, where the excess heat generated from the new data centre could heat up to 20,000 apartments.
The new site operates on 100% renewable energy, increasing energy efficiency and directly aligning it with atNorth's continued commitment to sustainability and overarching contribution to circular economy principles in the data centre industry.