Avangrid supporting Apple's carbon neutral pledge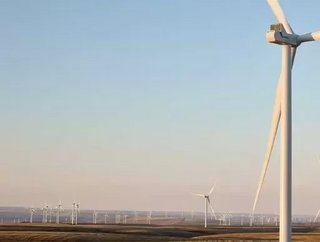 As Apple commits to 100% carbon neutrality by 2030, Avangrid continues to support Apple's Oregon data centre operations with wind and solar power...
On Tuesday, Avangrid Renewables and Apple the role that Avangrid continues to play in supporting Apple's continued journey towards complete carbon neutrality, detailed in a bold new plan, which was also released yesterday.
Two of Avangrid's renewable energy generation facilities are essential to providing clean electricity to Apple's 338,000 square foot data centre in Prineville, Oregon. 
Avangrid Renewables is headquartered in Portland and operates 11 wind and solar generation facilities in the state, representing a total investment of approximately $2bn since 2001.
The two Avangrid facilities - the newly-completed Montague Wind Farm in Gilliam County, Oregon, and the Gala Solar project, in Crook County - provide Apple with more than 270 MW of power. The Montague Wind Farm, which was completed in October of last year, has a total capacity of 200.85 MW and consists of 56 Vestas turbines. 
The Montague Wind Farm is one of the largest renewables projects that Apple is involved with. On Tuesday, the electronics and software giant announced its to become carbon neutral across its entire business, manufacturing supply chain, and product life cycle by 2030. The company is already carbon neutral today for its global corporate operations, and this new commitment means that by 2030, every Apple device sold will have net zero climate impact.
The company's climate plan details its strategy for reducing emissions by 75% by 2030 while developing innovative carbon removal solutions for the remaining 25% of its comprehensive footprint.
"Businesses have a profound opportunity to help build a more sustainable future, one born of our common concern for the planet we share," said Tim Cook, Apple's CEO. "The innovations powering our environmental journey are not only good for the planet — they've helped us make our products more energy efficient and bring new sources of clean energy online around the world. Climate action can be the foundation for a new era of innovative potential, job creation, and durable economic growth. With our commitment to carbon neutrality, we hope to be a ripple in the pond that creates a much larger change."
Gala Solar, located just outside Prineville, consists of approximately 160,000 Sunpower solar panels and has a total capacity of 69.9 MW. Gala Solar has been operating since 2017. 
Together, the Avangrid's two projects generate enough electricity to power the equivalent of over 60,000 homes.
"Thanks to Apple's leadership, these two projects will continue generating and delivering clean electricity for decades to come," said Alejandro de Hoz, president and CEO of Avangrid Renewables. "We are proud to continue to grow our footprint in the Pacific Northwest and of the enduring economic foundation that these projects provide to rural Oregon communities."
In addition to the clean energy delivered to Apple, the Montague Wind Farm and Gala Solar provide economic benefits to surrounding communities, according to Avangrid. More than 400 people were employed in the construction of the two projects, which now support approximately 15 full time positions. The projects will provide an estimated $86mn to local communities over their lifetimes in the form of taxes and landowner lease payments.