AWS is building its next hyperscale data centre in Didcot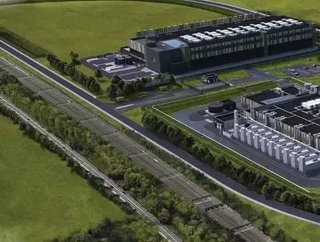 The decommissioned Didcot A Power Station will be home to a new hyperscale facility operated by Amazon Web Services...
Didcot A power station has a new owner. On Thursday, Data Centre Dynamics broke the story that a previously unknown company is in the process of gaining approval to build two hyperscale data centres on the site of the decommissioned coal power plant just south of Oxford. 
The was built in the 1970s, and its 655ft chimney was once one of the tallest structures in the UK, prior to its demolition last year. The station officially closed in March of 2013, with its cooling towers being demolished in two stages, the first of which being in 2014, and the second in 2019. 
Six workers were killed during the demolition process, which led to the Thames Valley Police bringing manslaughter and gross negligence charges against those involved. 
A New Beginning?
It is now known that the mysterious data centre operator - operating through a holding company called Willow Developments LLC - is . 
AWS, acting through Willow Developments, initially proposed the project back in 2019. Planning permission documents include two 25 metre-tall data centre buildings, with a total floorspace of 54,760 square metres. 
Planning permission maps for the two new buildings - Courtesy of Willow Developments LLC
The first round of plans also included 52 diesel generators with a total capacity of 950,000 litres of diesel fuel to provide backup electricity to the centres in the case of an outage. Due to constraints placed by COVID-19, the proposal has been revised, lowering the facilities by one storey and reducing the number of generators to 34. 
AWS has been thoroughly cagey about its involvement in the project so far - a strategy adopted by most hyperscalers in order to avoid controversy as it pursues tax breaks and planning permissions. 
A has gone up, touting the benefits of data centres and their supposed positive impact on the Didcot economy, claiming that, "The development will assist in meeting the demand for cloud computing. It will also make a strong contribution to the UK's fast-paced and growing digital economy.
"Locally, it will make a valuable addition to the Science Vale and its economy by assisting Science Vale and the Didcot Growth Accelerator Enterprise Zone in meeting their objectives and goals." 
The site's section on renewable energy, however, notes that the data centre operator behind the project "has a commitment to achieve net zero carbon emissions by 2040, ten years ahead of the Paris Agreement. As part of this commitment, the operator is investing and innovating in efficiency in every aspect of their operations and is on a path to be powered by 100% renewable energy by 2025." 
The site continues to note that, "The operator sees major investments in renewable energy as a critical step toward addressing its carbon footprint globally, and its newest renewable energy project in Europe will be the largest wind corporate power purchase agreement in the UK. Located in Scotland, once complete, the new wind project will provide 50MW of new renewable capacity with expected generation of 168,000MWh of clean energy annually, enough to power 46,000 UK homes."
These commitments line up perfectly with AWS' own sustainability goals, and 2019 wind farm project in Scotland, pointing firmly towards them being the hyperscaler looking to move into the area. 
AWS keeps the locations of its sprawling network of hyperscale data centres a closely guarded secret. In 2018, Julian Assange's organisation, WikiLeaks published a list of AWS facilities, including 38 in Virginia, eight in San Francisco, eight in Seattle, seven in Oregon, seven in Dublin, four in Germany and three in Luxembourg. 
It's reasonable to assume that those figures have increased considerably in the past two years, given the . 
Recent data published by Synergy Research found that, at the end of 2020, there were 597 hyperscale data centres active around the world, and that AWS, along with Google and Microsoft, accounted for more than half of the global total. 
"In addition to almost 600 operational data centres, we have visibility of a further 219 that are at various stages of planning or building, which is good news indeed for data centre hardware vendors and wholesale data centre operators," commented John Dinsdale, Chief Analyst at Synergy Research Group.