AWS invests US$3bn in new data centres in Spain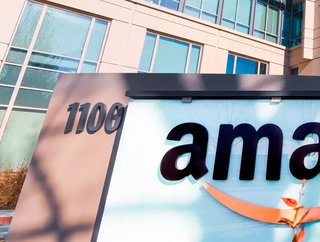 Amazon Web Services (AWS) is investing US$3bn into new data centres in Spain as it fights off competition from other cloud providers.
Amazon Web Services (AWS) has announced it will invest US$3bn in new data centres located in Spain as it faces tough competition from other cloud providers. The company plans to spend the investment over a period of 10 years with the capital being used for the construction of the centres, equipment imports, capital expenditure, and operating costs, including the salaries of 1,300 employees. 
The northern Aragon region of data centres was first announced by the company in 2019, with the expectation that the new infrastructure would be operational by the second half of 2022, or early 2023. However, AWS is now planning for a mid-2022 launch date. 
Obtaining renewable energy from the Zaragoza solar plant
Amazon Web Services claims that the region will launch with three availability zones with their own independent power, cooling and security capabilities. AWS receives its renewable energy from a solar plant in Zaragoza in the region of Aragon. The energy project provides the company with 50 megawatts of capacity and Amazon says that projects such a this "will supply renewable energy to its data centres" in the future. 
The e-commerce giant also has an AWS Edge Location in Spain's capital city, Madrid. Here, data is cached to reduce latency for users in the country looking for access to an AWS region. 
As the current cloud services market leader, AWS hopes to continue its dominance, as it also announced the construction of three other data centres in the United Arab Emirates, due in the first half of next year. 
AWS' cloud provider competition 
Being at the top of the cloud service and provider market means that Amazon Web Services is continuously fending off its rivals. These include Microsoft Azure and Google Cloud. Together, the three companies make up the top cloud service providers. 
AWS has data centres in 25 geographical locations. Aside from Spain and the UAE, it is also planning to launch data centres in four additional regions in Switzerland, Indonesia, India, and Australia.  
Amazon hopes that this expansion plan will be able to keep them at the top of the cloud provider market.