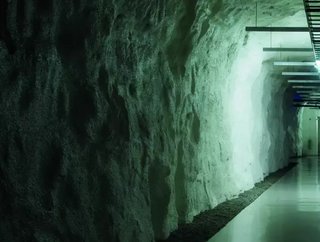 The Israeli real estate investment firm will acquire Norwegian data centre company Green Mountain for just over $849mn, as its European footprint grows.
Yet another real estate investment conglomerate is diversifying into the data centre industry, attracted by the sector's mixture of high-speed tech industry growth and the stability conferred by concrete real estate assets. 
Israeli firm Azrieli Group, which focuses on property investment, has announced that it has reached an agreement to purchase Green Mountain, a Norwegian data centre firm known for sustainability, security, and high performance computing. 
Azrieli will reportedly pay approximately $849.2mn for the Norwegian firm using funds raised through a debt raising process currently underway via an as-yet unsecured loan to the current majority shareholder in Green Mountain, Smedvig.  
Danna Azrieli, Chairman of Azrieli Group, called the acquisition "a key milestone in realising Azrieli Group's strategy for building international operations in the data centre sector," adding that "The combination of the operations in North America through Compass with the acquisition of Green Mountain in Europe will allow Azrieli Group to become a significant global player in this growing and developing arena." 
Founded back in 2009, Green Mountain currently owns and operates three colocation data centres in Norway, including its flagship facility DC1-Stavanger, which is located deep underground in a decommissioned NATO ammunition storage bunker, and is widely regarded as one of the most secure data centres on earth. 
Green Mountain is also reportedly planning the construction of a 55,000 square metre hyperscale facility in the Haugaland Business Park in Gismarvik, and is working on its largest campus to date in the Kalberg Valley. 
The Azriel Group reportedly intends to accelerate the company's growth trajectory still further, hinting that the company "has future construction and development potential at these and additional sites of approximately 520 MW," a significant increase over the current 24 MW of contracted capacity that Green Mountain currently has in place. 
The Azriel Group added in its statement to the press that Green Mountain's industry-leading sustainability bona fides were a key factor in its decision to acquire the company. Readily available renewable energy (Norway's energy mix is 100% renewable) at some of the cheapest prices in Europe is key to the group's expansion plans. 
Azrieli added that the Norwegian data centre "sector represents the new income-producing real estate world and is experiencing high growth rates. We are making a significant investment in Europe through the acquisition of a high-quality platform with growth potential, experienced and knowledgeable management, and excellent assets."