Bain Capital-backed Chindata Group files for $400mn IPO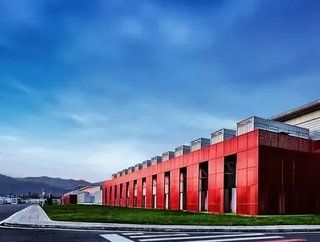 The Chinese hyperscale data centre startup is rumoured to be heading for a $400mn IPO on the Nasdaq...
Chinese data centre startup Chindata Group has filed the paperwork for its . The company, which is backed by US investment firm Bain Capital, is rumoured to be .  
The number of American depositary shares (ADS) to be offered, and their pricing, have yet to be determined. The company has announced, however, that the shares will be listed on the Nasdaq under the ticker CD. 
Bain Capital has owned a 57% controlling stake in the company since May, 2019, which it acquired for $570mn from Wangsu Science and Technology. 
Chindata is currently valued at around $3bn, following its latest round of funding in August. The company owns and operates one of the largest networks of carrier-neutral hyperscale data centres in China and across emerging markets in APAC. 
The company operates via two subsidiary brands: Chindata and Bridge Data Centres. Chindata operates "hyper-density IT cluster infrastructure" in and around Beijing, as well as throughout the Yangtze River Delta Area and the Greater Bay Area. These locations represent some of the major economic hubs for the Chinese market, and are one of the country's . 
Bridge Data Centres owns and operates data centre facilities across Malaysia and India, and is currently involved in expanding its operations to other emerging Asian markets.
The company operates one of the largest data centres in Cyberjaya, Malaysia, as well as six other facilities in China. 
The data centre market in Asia is booming. is expected to triple by 2025 and, according to a recent report by by , total data centre investment volume in the APAC region was 7.2 times higher in the last two years than between 2015 and 2017, for a total spend of around US$5.7bn. While a staggering in the first half of this year was focused on Hong Kong, has begun to prompt investors to .
"We are the leading carrier-neutral hyperscale data center solution provider in Asia-Pacific emerging markets in terms of capacity in service as of December 31, 2019," Chindata said in its prospectus, citing figures from .
Chindata's prospectus also revealed that the majority of its revenue during H1, 2020 came from gaming company and TikTok owner ByteDance, which accounted for 68.2% of Chindata's total earnings last year and 81.6% during the first shelf of 2020.