BDx explores possibility of offshore data centres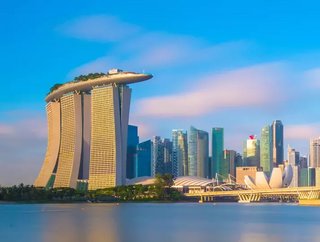 Big Data Xchange (BDx) has signed an agreement to explore the feasibility of adopting liquid cooling technology for offshore data centres in Singapore
Big Data Xchange (BDx), a provider of data centres, has signed an agreement with offshore engineering solutions provider Sembcorp Marine and the University of Singapore's (NUS) Faculty of Engineering to determine if building offshore data centres would be feasible. 
The agreement between the companies will aim to address current challenges facing Singapore such as land scarcity and energy efficiency. It will plan to explore the growing climate and sustainability challenges affecting the data centre industry as a whole. 
What role does each organisation play in the agreement?
It is believed that BDx will provide the data centre arrangement in addition to the operational strategy and technical proposal, whilst The NUS' Faculty of Engineering will supply its cooling technology and metrics for meeting energy efficiency targets. Sembcorp Marine will provide an offshore platform solution
According to BDx, Singapore currently supplies around 60% of data centre needs in the Asia Pacific region. However, the city-state has limited land space and renewable energy. Data centre demands are estimated at around 7% of the country's electricity consumption - a figure made higher by the fact that data centres need expensive cooling in Singapore's humid, tropical climate.
Associate Professor Lee Poh Seng from the NUS Department of Mechanical Engineering, and Executive Director of the Energy Studies Institute said the project will allow the partners to "evaluate the feasibility of adopting the faculty's patented liquid cooling technology for offshore data centres."
"The growing demand for cloud computing, 5G, artificial intelligence and the Internet of Things has intensified the need for high-performance data centres that can be operated in an environmentally responsible manner," he said.
"We are pleased to study the feasibility of deploying our patented liquid cooling technology for this exciting development of offshore data centres that could be powered and cooled using seawater, the world's most abundant resource. We look forward to working with BDx and Sembcorp Marine to bring about tangible benefits for both the digital economy and the environment, he concluded.