BeeInfotech leases land for Philippines' largest data centre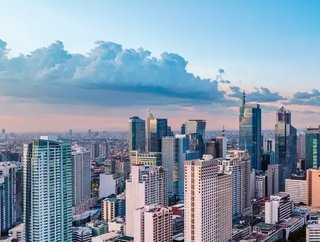 The 19,000 sqm of land leased by Bee Information Technology will be home to the country's largest carrier neutral data centre.
The newly formed Bee Information Technology this week leased a sizable plot of land in the Filipino capital of Manila. The 19,000 square metre site, the company has revealed, is slated for development into a sizable carrier neutral data centre facility, which could claim the title of the Philippines' biggest carrier neutral site. 
Upon completion, according to Bee Information Technology's website, the new carrier neutral data centre will be called "The Hive" and have a total capacity of more than 4,700 racks. The facility will also have access to green power (no further details, beyond a future LEED certification have been forthcoming), and 47 unit rack height. 
The leased site comprises the entirety of the Campus One building in the new Bridgetowne Destination Estate, located in the eastern quarter of Manila. The three storey development was built by the Robinsons Land Corporation, along with the rest of the Bridgetowne Estate, which will also be supporting the new facility's power demand with a 1,500 sqm land development adjacent to the data centre. Bee Information Technology will reportedly be developing the power centre itself. 
"It will also build a power center on a 1,500 square meter land, which is adjacent to their leased premises," said RLC Senior Vice President and Office Buildings Division General Manager Jericho Go, speaking with Inquirer.net. 
Go added that the deal has been in the works between Bee Information Technology and the Robinsons Land Corporation for some time, adding that the site was chosen in the end because of its ability to support the construction of a data centre to Uptime Institute Tier III standards. 
Bee Information Technology is thoroughly new to the Southeast Asian data centre industry, but the team behind it is bringing a respectable amount of pedigree and experience. The company is being headed up by Reynaldo Huergas, who was previously the CEO of Manila-based telecoms & data centre firm IP Converge Data Services, Inc. 
He commented: "Campus One in Bridgetowne is the ideal location for this project as it is serviced by multiple telco providers, and the area is flood-free and far away from the earthquake faultline."