Beeinfotech PH: A gateway to the APAC data centre market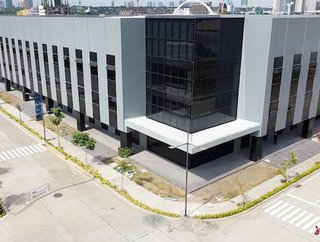 We profile Beeinfotech PH, the Filipino telco-neutral data centre services provider that offers strategic digital solutions to companies in the APAC market
Founded by Reynaldo Huergas in 2020, Beeinfotech is relatively new to the data centre industry. As a provider of telco-grade and telco-neutral data centre services, the company, based in the Phillipines, offers organisations digital solutions as wella s bespoke digital services that aim to meet all business needs.
The company recently launched a new telco-neutal data centre in the Philippines called 'The Hive'. Designed to meet LEED standards, the new facility has more than 2,800 racks each with a height of up to 45U.
Currently the largest operating telco-neutral data centre facility in the country, the facility spans three floors and has network interconnect capabilities, Disaster Recovery Seats, and Security & Network Operations Centres (SOC/NOC)
"Telco-neutral data centres with significant and flexible rack space such as The Hive are suitable colocation facilities for hyperscalers since they enable enterprises to quickly scale resources and establish a local footprint without the arduous and time-consuming process of building a data centre from scratch," said Huergas at the time of the announcement.
What are Beeinfotech's core values and who is Reynaldo Huergas, the company's CEO?
Beeinfotech's company culture is centred around five core values: integrity, innovation, excellence, customer commitment, and teamwork, and aims to drive the digital transformation of businesses in different industries in the Philippines as well as globally.
Before becoming Beeinfotech's Chief Executive Officer, Reynaldo Huergas held executive positions in companies in the Philippines, Hong Kong, Singapore, Indonesia and the US, such as Globe Telecom, IPC (now part of ePLDT), ABS-CBN North America, myAyala, and Global Data Hub.
Beeinfotech PH is spearheaded by IT experts in the Philippines who specialise in network, technology, and services.
Image: Beeinfotech