The biggest challenges facing the data centre industry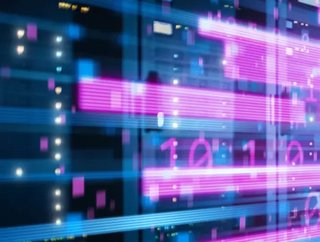 Jon Healy, Operations Director at data centre specialist Keysource, breaks down the biggest hurdles facing the data centre sector this decade
These are interesting times for the data centre market as it copes with the exponential growth in the generation of data and the need to support the demands of global digital transformation. This is driving a number of key trends within the industry that are both challenging and complex. 
Mergers and Acquisitions
With the backdrop of global digitalisation and demand for transformation, critical assets are currently very attractive for investors and the market will continue with high profile mergers and acquisitions. For some operators this will be the shortcut to getting what they need or getting ahead, however, this is certainly not a quick or easy fix.  For those acquiring assets, taking the time to understand their quality and investment requirements is crucial as the "Tier 2 or 3" operators they acquire typically have very different approaches to design, build and operations. 
For those customers within a data centre which has been acquired, knowing the landlord and your access to services where your "crown jewels" are kept is often an important part of the selection criteria, so getting comfortable with this should also be on the to-do list.
Ultimately the challenge here for both operators and their customers are their ability to protect their brand and reputation -something that is increasingly important in the current economic and social climate. 
Digital Transformation
Digital Transformation continues to be a mandatory strategic initiative for businesses and organisations across several sectors. This has many different drivers such as its ability to provide a competitive edge, service quality, cost, compliance etc.  Of course for some it is about survival but whatever the reason the opportunities it opens up can be huge.
However, to achieve digital transformation usually involves very complex, multi-faceted projects which can often be difficult to plan, let alone execute and manage. This is resulting in an increase in outsourcing where an SLA and some KPIs can reassure and the problem is passed to someone else - potentially with some (or a lot) of pain along the way.
A different approach involves meticulously planning and evaluating to a level of detail which reduces your risk. However, at this point you may be too late and you've been left behind. At Keysource we've always said the devil is in the detail, in everything we do and any good plan needs to be based on the facts, variables and dependencies. It is Important that it is linked to an understanding of what these assets (software or hardware) do for the business. The ability to map this in a way which supports the drivers of transformation and, importantly, the risk appetite is crucial - an area of transformation the Keysource teams spend considerable time in understanding.
Let's not forget this is all done whilst meeting the present day demands of security, sustainability and IT development.
The Edge
The emergence of cloud, hype and media attention has put a spotlight on Edge as the industry's next big thing and the enabler to our autonomous and connected future. In recent years there has been a "decentralisation" of data generation and advances in new technologies and the IoT, fuelled by 5G, which has driven the need for processing and storing data with location in mind – to the edge. The new wave to formalise it for other applications and uses is something which has highlighted several interesting challenges. 
For example, the ability to manage remote locations and the software and AI required along with security considerations. Having data processed, stored and transferred potentially across multiple 'Edge' environments, arguably increases the risk of a security breach. Given Edge can often be in remote locations the physical security may also need to be more of a consideration, especially when sites are unmanned. However, conversely, the ability to silo infrastructure may provide the opportunity of greater protection. On a positive note however, integration with original Equipment manufacturers (OEM) is now providing turnkey solutions for quicker and easier deployment. 
Sustainability
As the globe increasingly turns its attention to the action required to limit the damage being done to the environment, the data centre sector is getting to grips with the role it must play in reducing carbon emissions. This is resulting in increased regulation and monitoring that requires significant resources.
The introduction of Streamlined Energy and Carbon Reporting (SECR) is mandatory if you meet the criteria and is designed to increase awareness of energy costs within organisations, provide them with data to inform adoption of energy efficiency measures and to help them to reduce their impact on climate change.
In additional GHG Permits and UK Emissions Trading Scheme (ETS) Compliance which replaced the EU scheme on January 1, 2021 requires installations to monitor and report their CO2 emissions, ensuring they hand in enough allowances to the authorities to cover their emissions. 
Linked with SECR is the increased focus on Scope 3 emissions. Scope 1 and 2 emissions are those direct and indirect emissions from owned and controlled sources such as a business's office and the electricity to run it. For the data centre industry there is still an enormous opportunity to improve the efficiency of existing live facilities, particularly in scope 1 and 2 such as optimising power systems, cooling systems and data hall utilisation, often linked to management of the IT hardware.
Scope 3 are indirect emissions resulting upstream and downstream from the value chain activities, for example goods the business purchases and how end of life products sold are treated. This has a much wider impact which when controlled can drive much bigger strides in improvement. That said, developing the capability to measure this can be a huge challenge and is clearly an area requiring much more collaboration in the industry to achieve. 
Carbon pricing is a very effective decarbonisation policy resulting in reduced emissions by making low- and zero-carbon energy more competitive compared to high-carbon alternatives, and by encouraging reduced use of carbon containing fuels. The cost of offsetting corporate carbon emissions is expected to surge tenfold over the next decade as growing numbers of businesses adopt net zero targets.
One thing that's clear is that carbon prices are growing, and it's a cost that impacts almost all businesses. For those who own and/or operate data centres the development in facility efficiency and scope 3 emissions are key to reducing this cost and it is important not to leave it too late to influence given the time it takes to implement practical changes against a rising carbon charge.
So in conclusion, the data centre sector is now facing a number of new challenges which is driving unprecedented numbers of mergers and acquisitions and putting the spotlight on Edge against an evolving sustainability landscape and increasing regulation requirements. The industry has already proven itself to be agile and responsive to market changes in recent years and once again is being called upon as it supports global digitalisation.