The biggest data centre acquisitions of the past year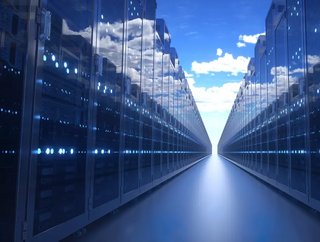 We take a look at the biggest data centre acquisitions over the last year from KKR's purchase of CyrusOne to Peak 10 buying ViaWest
This year has seen several multi-billion dollar acquisitions in the data centre industry from some of the largest companies such as KKR, CyrusOne and CoreSite. Last year broke all records for mergers and acquisitions with more than US$31bn spent across more than 110 deals doubling the figures of 2019. We take a look at some of them in more detail. 
In the wake of the CoreSite/CyrusOne deals, Synergy Research said: "With the news of these pending acquisitions, the level of data centre M&A activity is pushing towards new heights. As of mid-November, the total number of deals closed so far this year has already far surpassed the record number closed last year."
KKR and Global Infrastructure Partners US$15bn acquisition of CyrusOne 
The acquisition of CyrusOne by KKR and Global Infrastructure Partners is ranked as the largest M&A deal ever in the data centre industry. At the time of purchase, CyrusOne had around 50 data centres across the US, Europe, and South America, but comes after a tumultuous couple of years for the company after seeing a number of executives including two CEOs move companies in a short space of time.
The acquisition is expected to close in the second quarter of 2022. Upon completion of the transaction, CyrusOne will be a privately held company wholly owned by KKR and GIP. KKR's investment is being made primarily from its global infrastructure and real estate equity strategies, and GIP's investment is being made from its global infrastructure funds.
Blackstone purchases QTS for US$10bn 
Before the acquisition of CyrusOne, Blackstone's acquisition of QTS was the largest ever at US$10bn. The company took the REIT private upon closing the acquisition, which happened in September 2021.
Founded in 2003 in Kansas, QTS at the time owned more than seven million square feet of data centre space in 28 locations across North America and Europe. The company went public in 2012 via an IPO on the NY Stock Exchange.
Digital Realty acquires Interxion for US$8.4bn
Digital Realty's 2019 deal to buy Interxion for US$8.4bn was previously the largest deal in the space, and one of a number of big-money moves the company has made in recent years.
Europe's largest colocation provider at the time, Interxion provided Digital Realty with 53 data centers with a total capacity of 290MW in 13 metro areas across Europe.
Digital Realty has kept the Interxion name in Europe and continues to develop new facilities and acquire smaller local players under the moniker.