Blackstone Funds to acquire QTS Realty Trust for US$10bn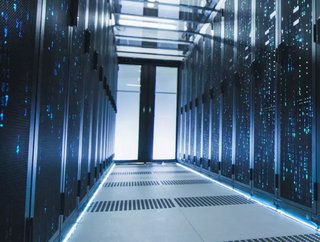 Blackstone Funds, in agreement with QTS Realty Trust, will acquire all shares of the company as part of a US$10bn deal.
Blackstone Funds has announced it is to acquire all remaining shares of the data centre operator QTS Realty Trust as part of a $10bn deal. The company's shares will be sold to Blackstone for US$78 per share and will be presented in cash. 
The US$10bn purchase price accounts for a premium of 21% to QTS' closing share price as of 4 June 2021. Blackstone says that the deal also includes a 24% premium on the average share price from the last three months, and will use its resources and capital to QTS' expansion plans. When the transaction is completed, it is expected that QTS will continue to be led by its senior management team, while keeping its headquarters in Overland Park, Kansas. 
Philip Trahanas, Lead Director of the QTS Board of Directors, said the company was "pleased" to enter the transaction with Blackstone. "It will deliver compelling, immediate, and certain value to stockholders while positioning QTS to continue supporting customers' expanding data center infrastructure needs. "The QTS Board regularly reviews the Company's strategy and market opportunities to maximize stockholder value, and we are confident this transaction achieves that objective", he said. 
"We are delighted to back QTS and its world-class management team as they continue to scale the company to meet the rising demand for data centres", added Greg Blank, Senior Managing Director, Blackstone Infrastructure Partners.
"QTS aligns with one of Blackstone's highest conviction themes – data proliferation – and the required investment makes it well suited as a long-term holding for our perpetual capital vehicles. We are committed to a strong, lasting partnership, leveraging Blackstone's scale, reach, resources, and access to capital to drive long-term growth at QTS". 
The transaction, which was unanimously approved by the QTS Board of Directors, is expected to be confirmed in the second half of 2021. 
The 40-day "go-shop" period 
While the above is true, the merger agreement between the two companies also includes a 40-day "go-shop" period which permits QTS to consider alternative acquisition proposals, meaning they are under no obligation to move forward with Blackstone. According to Blackstone, QTS holds the right to "terminate the definitive merger agreement and enter into a superior proposal". QTS. 
Should the agreement with Blackstone be finalised, QTS' common stock will cease to be listed on the New York Stock Exchange, and the company will be under the joint ownership of Blackstone. 
Private equity firms dominate the data centre market 
Recently, there has been a significant rise in the number of private equity firms acquiring data centre operators. In 2019, private equity firms accounted for roughly 80% of all data centre acquisitions. 
John Dinsdale, a Chief Analyst at Synergy Research Group said that, in 2019, private equity interest in the data centre industry had never been higher. "The number of private equity deals that closed in 2019 was more than double the number that closed in 2017 and more than four times the number in 2016. I can also tell you that the total value of private equity deals in 2019 was at an all-time high, by a wide margin". 
The number of private equity data centre acquisitions increased by 50% in 2019 compared to the year before, overshadowing a 45% drop in Merger and Acquisition (M&A) deals made by public organisations. 
According to Dinsdale, in 2020, six deals were closed in the first half of January, of which three were made by private equity firms. At this rate of pace, and with this much interest from private firms in the past few years, it looks as though it could continue with no signs of slowing down.