Bluebird Network completes subterranean expansion project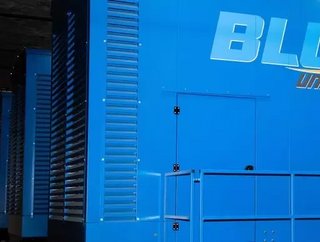 The US data centre provider's underground hub has undergone an $11.5mn expansion and is powered by Rolls Royce turbo engines...
Located in Springfield, Missouri, Bluebird Network's state-of-the-art underground data centre has just completed an $11.5mn expansion project.
The company announced its extensive plan in November 2019 to meet the requirements of enterprises shifting to increasingly bandwidth-hungry applications. The project has provided an additional 11,500sq of white space – bringing Bluebird's total capacity to 29,000sq.
Built in 2014, the futuristic facility is encased in solid limestone 85 feet below ground. It offers extreme protection measures against natural disasters as well as a host of security measures to protect hardware and data. These include a multi-layered security access system, including mantraps, restricted access, two, manned guard stations, video monitoring, key card access and biometric scanning.
Bluebird's 2MW diesel-fuelled generators are powered by Rolls Royce v16 octo-turbo engines. With a total 6MW of off-grid power, the station can operate autonomously for an indefinite period.
The Tier 3 data centre's expansion included upgrading the generating capabilities with 6MW of power, advanced lithium-ion Uninterruptible Power Supply (UPS) and new intelligent management systems to improve overall efficiency.
Currently powered by 40% renewable energy, the upgrade also included a total Data Centre Infrastructure Management (DCIM) platform implementation. The facility now offers enhanced, continuous operations monitoring to its customers. 
Speaking about the expansion, , said, "Our customers will reap the benefits of a world-class data centre with unparalleled security. Bluebird's strengths and communications infrastructure offerings underpin the success of a digital world. We thrive on helping businesses, hospitals, governments and other operations run lightning fast every day while offering them a way to flexibly grow."
He continued, "Being 85 feet below ground, a unique data centre like Bluebird Underground requires a unique expansion strategy to empower dynamic and growing requirements, and that's exactly what this addition has accomplished for our customers."
Recently, Bluebird launched the Springfield Internet Exchange (SpringIX). Hosted in the underground hub, the exchange is the first of its kind in the area. SpringIX enables members of the exchange to offload local traffic with other content providers. It is an additional feature that supports the communications infrastructure. 
Moray added, "Our tenants have everything they need, including colocation services, remote hands, high-bandwidth internet access, and multiple data transport options—all from the highly secure and highly reliable location that is the Bluebird Underground. We're thrilled to bring these enhanced capabilities to market, building on our trusted partnerships with our customers and further establishing ourselves as a major provider in the Midwest."