Bridge Data Centres and its greenfield Malaysia data centre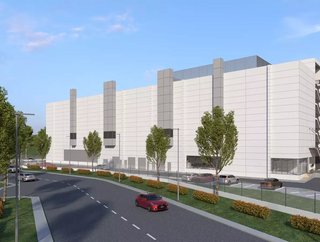 Bridge Data Centres, a subsidiary of Chindata Group, is expanding its footprint in Malaysia with a new greenfield data centre to be launched next year
Bridge Data Centres, a Singapore-based data centre provider and a subsidiary of Chindata Group, is in the process of expanding its Malaysian footprint by constructing a new greenfield data centre in the country. 
The new facility, called MY03 and located in the Bukit Jalil region of Kuala Lumpur, is due to be launched in the second quarter of next year. While Bridge hasn't released any further details, it is believed that the facility will be a greenfield data centre and will be constructed using an existing compound.
Lim Dz Shing, President of Bridge, said: "We are delighted to have embarked on this expansion journey in Malaysia, which is witnessing an accelerated demand for quality and scalable data centre providers due to digital transformation and cloud adoption across the country. The new data centre will combine with the two existing nearby facilities and form a hyperscale data centre cluster, to provide our clients with a highly scalable and reliable solution in a cost-effective manner."
Surina Shukri, CEO of developmental agency Malaysia Digital Economy Corp (MDEC), said: "We are extremely proud of Bridge Data Centres' commitment and their continuous support in Malaysia as it will help propel Malaysia's progression to becoming a regional data centre hub and reinforcing the nation's position as the Heart of Digital ASEAN,"
"While more businesses in Malaysia have started to understand the value of data and the benefits it brings to the local economy, especially in terms of job creations and upskilling of the local workforces, MDEC will continue to inspire digitally skilled Malaysians and digitally powered businesses on their data transformation journey," she added. 
What is a greenfield data centre?
Much like the difference between a greenfield and brownfield site, a greenfield data centre is one built from the ground up. Greenfield development relates to installing an IT system where previously there was none.
This type of development is often beneficial because it is not subject to constraints posed by existing networks. Greenfield networks may also be referred to as greenfield projects.