Bulk certifies first OCP Ready data centres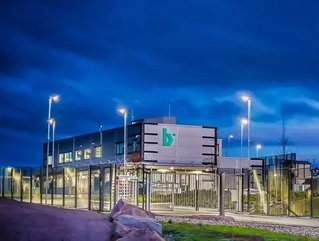 Bulk Infrastructure has achieved certification for its first OCP Ready data centres in Norway and Denmark, administered by the Open Compute Project (OCP)
Bulk Infrastructure, a leading Nordic provider of ultra-scalable, highly connected, sustainable data centers, has announced it has achieved an OCP Ready certification for its data centres in Norway in Denmark. The certification, administered by the Open Compute Project Foundation, aims to demonstrate the same highly efficient design standards embraced by tech giants including Facebook and Google to support the most advanced open infrastructure deployments, Bulk claims. 
According to OCP, the certification process uses a self-assessment reviewed by the foundation to "well-defined criteria. The assessment aims to evaluate several facility design aspects including access, white space, electrical, cooling, cabling, and service. Bulk's certification covers all three of its data centre facilities: the Oslo Internet Exchange (OS-IX), Norway Data Center Campus (N01), and Denmark Data Center Campus (DK01).
Rob Elder, Vice President of Data Centers for Bulk Infrastructure, said: "Enterprises, cloud, and hyperscale tenants are looking more toward open hardware designs to support higher density workloads to meet demanding cloud migration, AI, research, and other high-performance needs. This designation reinforces our commitment to state-of-the-art facilities powered by 100% renewable energy".
The Oslo Internet Exchange (OS-IX), Norway Data Centre Campus (N01), and Denmark Data Centre Campus (DK01)
Of the three facilities, the Oslo Internet Exchange (OS-IX), is Norway's best-connected data centre, according to Bulk, and is powered by 100% renewable energy. Bulk describes DK01, or the Denmark Data Centre Campus, as an ultra-scalable, flexible, and efficient Danish data centre. Each facility has "unique capabilities" with all three meeting the design standards set by the OCP Foundation. 
"Bulk understands the role of OCP solutions in pushing the performance envelope through open hardware designs and configurations," says Steve Helvie, Vice President of Channel Development for the OCP Foundation. 
"We are thrilled to have Bulk as part of the OCP Community and fully support their mission in the race to bring sustainable infrastructure to a global audience", he added. 
Bulk is the first organisation to certify data centres as OCP Ready in both Norway and Denmark which, it says, demonstrates the market-leading facility design and service options available in the Nordics. With both clean energy and competitive, stable energy prices, the region is rapidly becoming a destination market for data-centric industries and applications, Bulk said.