CapitaLand buys $757.7mn hyperscale data centre in China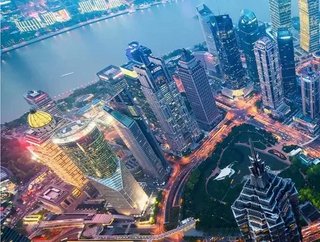 Singaporean real estate investor CapitaLand has purchased its first data centre in China, a 55 MW hyperscale facility in Shanghai...
CapitaLand, a Singaporean investment firm, has purchased its first hyperscale data centre in China. This morning, the company announced that it has to acquire a 55 MW capacity, 75,000 square metre facility in Shanghai. 
The data centre has been bought out from two Chinese firms and the acquisition is expected to be completed in Q3 of this year. 
The 55 MW campus comprises four buildings with a combined floorspace of 75,000sqm - Courtesy of CapitaLand Group
Real estate companies have woken up over the past few years to the possibilities of data centres as digital infrastructure investments. Despite high initial CapEx barriers to entry, a from November of 2020 noted that, "Whilst Covid-19 has brought data centres in the spotlight this year, investors interest for the sector has been growing over the past five years," with the authors explaining that "The fundamentals of the sectors are strong and solid with a flourishing demand set to grow dramatically in the next five years." 
CapitaLand has been in the data centre business for a number of years itself, and owns four data centres in Singapore, 11 in Europe, and it is the fund and asset manager for the development of a data centre in Korea. 
However, this latest purchase represents the company's first data centre in the Chinese market. Although CapitaLand has been operating in China since 1994, the company has so far constrained its operations to the commercial, retail and business development sectors - where its portfolio numbers some 200 properties in over 40 cities. 
The Chinese data centre market is the second-largest in the world, after the US, and the largest in APAC. This first purchase, according to He Jihong, Chief Executive Officer of the CapitaLand Group's Data Centre subsidiary, is representative of where the firm is headed. "We will leverage our existing local expertise and networks to further grow our data centre portfolio. In addition to acquiring operating assets, we have the capability to develop data centres on greenfield sites and acquire brownfield projects, drawing on CapitaLand Group's ecosystem of capital and business partners," she said in a statement to the press earlier on Wednesday. 
She added: "For example, in China we are exploring opportunities with established partners such as AVIC Trust to invest more in this sector." 
Puah Tze Shyang, CEO of CapitaLand's Chinese operations, added that the company's "entry into the data centre market in China will further diversify our portfolio across asset classes and build more operating capabilities." 
He continued, noting that the purchase is in line with the group's strategy to pivot it's Chinese portfolio towards "new economy assets" in the market. "We see strong potential to expand our data centre portfolio in cities such as Shanghai, Beijing, Shenzhen and leverage our growing base of new economy assets to bolster our fund management business in tandem," he said.