Carrier acquires Nlyte to strengthen data centre offerings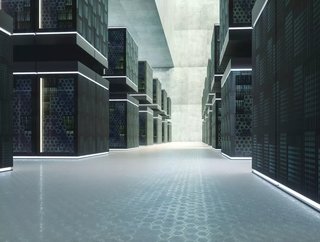 Cooling company Carrier Global has acquired data centre infrastructure management company Nlyte to expand its access to the DCIM segment
Carrier Global, a company specialising in cooling, has announced that it has signed an agreement to acquire Nlyte Software, a leader in data center infrastructure management (DCIM) software. Nlyte's proven data center expertise will expand Carrier's HVAC business's access to the growing DCIM segment, complement its differentiated Automated Logic Controls business to create integrated customer solutions, and help fulfill its strategic focus on sustainable and intelligent solutions through increased recurring revenues. Carrier is the leading global provider of healthy, safe, sustainable, and intelligent building and cold chain solutions.
Doug Sabella, CEO, Nlyte, said: "This transaction strengthens and expands our data center offerings. As a leader in the DCIM market, we will be able to offer new solutions and value-added customer services for HVAC equipment, building automation, controls, security, and fire systems. With Carrier's global footprint, Nlyte will be able to reach new segments and geographies."
Enabling the development of data centre capabilities
Chris Nelson, President, HVAC, Carrier, said: "Nlyte's software and services, along with the expertise of its team, will enable Carrier to further develop our data centre capabilities and bring enhanced services and solutions to Carrier's broad, global customer base. This is an excellent strategic fit and enables us to provide customers a premier offering of data center controls and infrastructure power management."
Helping customers manage their IT infrastructure and driving digital transformation of data centers, Nlyte's DCIM software provides centralised management of all data center resources, which helps organizations plan, view, and optimise their data centers for maximum energy efficiency and transparency. These outcomes have helped Nlyte enjoy a 98% customer retention rate.  
Nlyte will become part of the Automated Logic Corporation (ALC), Carrier's building automation and controls business, within Carrier's HVAC segment. Carrier says that the combination of ALC WebCtrl building automation and Nlyte DCIM systems will "provide data centre customers a complete intelligent solution to further improve operational efficiencies."
Carrier expects to close its acquisition of Nlyte in the fourth quarter of 2021 subject to customary closing conditions. The terms of the transaction were not disclosed.