CEO Profile: Adam Selipsky, Amazon Web Services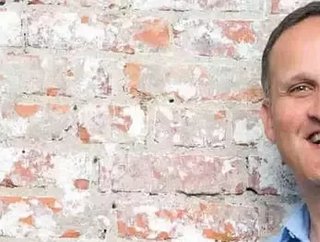 Adam Selipsky is the new Chief Executive Officer of Amazon Web Services taking over from Andy Jassy and in light of the departure of Amazon CEO, Jeff Bezos
Adam Selipsky has been announced as the new Chief Executive Officer of Amazon Web Services, taking the reigns from Andy Jassy. We take a look at the roles Selipsky has had previously and where his new position may take him going forwards.
As the former leader of marketing, sales, and support at AWS, a role which he held for 11 years from 2005 until 2016, Selipsky has been a part of Amazon Web Services since it was a start-up, and helped it grow into the cloud platform it is today. 
Before he rejoined the company earlier this year, was most recently also the President and CEO of Tableau Software, taking charge of the company's acquisition by Salesforce. 
Selipsky also recently made the announcement that Amazon Web Services is currently in talks with "virtually every telecom operator". The operators in question include Verizon, Vodafone U.K., KDDI, Telefonica, SK Telecom, Bell Canada, and Dish. He said: "We're having similar types of conversations with really virtually every telecom operator around the world. Particularly, we see that around 5G networks, both ones that have already been deployed where AWS is being put in, as well as in some cases AWS being baked into brand new 5G networks". 
Under Selipsky's command, AWS is also planning to build a new availability region in Switzerland. "AWS has a whole bunch of regions around Europe and around the world. We're very pleased to announce that we're going to be building a new AWS region in Switzerland, which will be opening in the second half of 2022", Selipsky said.